Strategy
FT.com: US Trust, Bank of America Private Wealth Management's Frances Aldrich Sevilla-Sacasa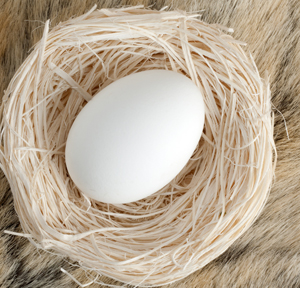 As a child, Frances Aldrich Sevilla-Sacasa travelled extensively: she spent many summers in Europe, graduated from high school in Switzerland and later studied in France. Along the way she picked up several languages.
Those early years were good training for a career as an international private banker: today she is president of US Trust, Bank of America Private Wealth Management, where she oversees about 5,000 people in the US and about $327bn in total client assets.
"I'm a firm believer that if you're going to do business in certain countries you're much better off if you can communicate with people and it's better to know the languages," says the petite and elegantly tailored executive. "In order to really appreciate the culture it's a great advantage to speak the language and be able to read in that language." Born in Miami of Cuban and Spanish parents, Ms Sevilla-Sacasa is fluent in English, French, Spanish and Portuguese and has studied German.
Ms Sevilla-Sacasa's busy travel schedule slowed this year after BofA announced last November that it would acquire US Trust. As president of US Trust, she was integral to the discussions about the future of the merged company.
Her role escalated when Peter Scaturro in April unexpectedly resigned as chief executive and she was offered the job of running the combined wealth management unit. Mr Scaturro, a veteran wealth management executive, had been expected to take on that role.
Ms Sevilla-Sacasa says she jumped at the opportunity. "I know the industry pretty well and I'm very convinced that there is no one better positioned than we are right now to not only be the leader but also [to] distance ourselves from the pack and I think that was a very exciting opportunity for somebody like me, so I had no doubts."
Rumours have lingered that Ms Sevilla-Sacasa, 51, might follow her former boss - as she did when he left Citigroup Private Bank for US Trust. (In a surprise decision, Goldman Sachs hired Mr Scaturro to head the firm's private wealth management business.)
But Ms Sevilla-Sacasa will have none of it. "I've been in private wealth management for 25 years and have worked for Peter for seven years. I really do feel I have the best opportunity in the industry right now. The opportunity to now lead the leading private bank in the US is, I think, the culmination of my career so I have no intention of going with Peter."
Not surprisingly, Ms Sevilla-Sacasa is a champion of the BofA/US Trust combination. "We now have the most comprehensive set of solutions to address all of [our clients'] complex needs and we also have the ability to meet our clients' business needs, corporate needs, investment banking needs," she says. "Many of our families today at the very high end behave like institutional clients so they want access to flawless execution when it comes to their transactions and their capital markets needs. We now have the ability to provide all of those comprehensive solutions and access to all of our broader capabilities that the Bank of America platform provides."
When it comes to competitive edge, Ms Sevilla-Sacasa reckons one area where US Trust differentiates itself is in managing real assets. "We have the deepest talent and expertise in managing special assets - real assets - such as oil and gas leases, timber," she says. Other areas where the firm is strong, she adds, are trust and estates and philanthropic management.
In July - nearly eight months after the deal was announced - BofA completed the acquisition and announced its business serving wealthy clients would be called US Trust, Bank of America Private Wealth Management.
Looking back, Ms Sevilla-Sacasa, who holds an MBA in international management from the Thunderbird School of Global Management, says the transition period yielded a number of "healthy" discussions.
"The question everybody always asked themselves was: 'How is this going to impact our clients, how is this going to benefit our clients?' " she says. "What I learned is that it takes time to do things right. It takes time to make the right decisions and you have to make decisions on an informed basis. So that's what that time period allowed us to do; to not make quick knee-jerk reactions. All the decisions about systems, processes, the brand, and the leadership team were very thoughtful decisions."
One question that had dogged the acquisition from the outset was how BofA's retail culture would mesh with the genteel, "high-touch" service of US Trust. Ms Sevilla-Sacasa says it is not about adapting one or the other culture, but forming a new organisation.
In re-branding the wealth management unit, BofA affirmed the cachet of one of the industry's most vaunted brands: US Trust.
But not everyone has seen the merits of the deal. And as one might expect, there has been some attrition. But Ms Sevilla-Sacasa says the level is "normal" and US Trust has still been able to attract advisers and clients. "The good story is that even during the transition our ability to attract top talent has far outweighed any attrition that we have had; we have hired on a combined basis over the past seven months about 200 client-facing professionals - and that's during a transition," she says. "We've had great success in bringing in and attracting new talent. Our client attrition has been very limited and our client assets have grown - on both sides - and we've continued attracting new clients on both sides."
She acknowledges that finding talent - an industrywide challenge - can be tough. "The ultra-high net worth and the high net worth market is one of the fastest-growing industries; it is true that the talent hasn't caught up with the rapid evolution so at the very top levels, there are limited resources; there are a lot of firms competing for the same talent."
It is the "people side" - attracting and retaining top talent - that is her biggest challenge. "This is a people intensive business and it's only through people that we can deliver the intellectual capital, the resources, the capabilities of the firm," Ms Sevilla-Sacasa says. "We do have the intellectual capital, we have resources, we have all the capabilities, but if you don't have people you can't deliver that to your clients. So people for me is the biggest, most important resource that we have."
Nowhere is the talent pool more critical than in the executive bench. "Part of what leaders have to do is also form great teams and bring in other top leaders with diverse backgrounds, experiences, skill sets, so that as a team you really can lead the business," Ms Sevilla-Sacasa says.
For more information on this article, click here