Strategy
Wall Street Dominates US Wealth Management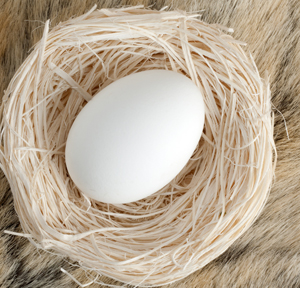 The US wealth management, and in particular the private client industry, is dominated by the big brand Wall Street firms.
The US wealth management, and in particular the private client industry, is dominated by the big brand Wall Street firms.
However the ability of these firms to continue to capture the nation's wealthiest clients will require them to take ideas from the fast growing independent and RIA (Registered Investment Advisory) market on the one hand, while staving off the competitive threat of retail banks and trust companies on the other.
Based on the numbers alone, Wall Street firms are still king in wealth management in the US.
Merrill Lynch, Citigroup, UBS, Wachovia, JP Morgan, Goldman Sachs and Morgan Stanley all adorn the top fifteen industry players in private client wealth based on client assets and number of high net worth clients.
But there is a general recognition among the Wall Street institutions that competition for servicing the ultra-wealthy is coming from outside their own ranks.
Brands including Wachovia, Bank of America, Northern Trust, Wells Fargo and US Trust have elbowed their way into the mix by tailoring their offerings specifically to the much sort after client that has $10 million-plus investable assets.
The Wall Street firms, or wire houses, have responded to the increased pressure by playing to their strengths.
Their incumbency gives these firms a ready made stream of referrals – a self fulfilling book of business, said Ben Poor, Cerulli Associates associate director.
With around $790 billion worth of client assets under advice and 14,420 client managers, according to independent estimates, Merrill Lynch's Global Private Client business, headed by Robert McCann, is still the undisputed leader in the wealth management asset-grabbing race in the US.
Brand is another strength the wire houses have drawn upon to hold their ground amongst growing competition, particularly when it comes to retaining and procuring new talent in the market place. This has resulted in advisor remuneration and selective recruitment efforts dominating the strategic positioning issues amongst Wall Street firms in the last 12 months.
Morgan Stanley stands out as a notable example of one firm using its payment structure to reposition itself. After leaving Merrill Lynch to head up Morgan Stanley's global wealth business in 2006, James Gorman, in two fell-swoops, cut up to 1,500 advisors from the firm last year.
Ranked around 12th in terms of assets under advice, and with around 8,000 advisors, Mr Gorman's plan was to cut off the tail of "low-end" advisors and build the firm's average advisor production to an annualized rate over $700,000.
At a recent investor presentation Mr Gorman said the average revenue for an advisor in the wealth management group in 2002 at the business's "low-point" was $315,000 per year, compared to at the end of 2006 when the average yearly revenue was $720,000.
Citigroup also changed the remuneration structure of its largest brokerage business, Smith Barney, in direct response, the firm said, to a pay dispute that led to it paying a $98 million settlement in 2006.
Now the firm covers the costs of administration assistants' pay, but a new payment grid based on production levels serves to mitigate that expense for the firm.
Since then Sallie Krawcheck, the former head number cruncher at Citigroup, has been appointed chairperson and chief executive of GWM.
Ms Krawcheck has said little to the market about the strategy initiatives she has installed for Citi's global wealth business, which is ranked second largest with around $720 billion in client assets and around 11,000 advisors.
Ms Krawcheck's biggest challenge will be – in addition to attracting new talent amid a recruiting battle with her rival firms – achieving some symmetry with the 1,000-odd advisors recently brought on through the acquisition of the Baltimore-based Legg Mason brokerage business, with its existing Smith Barney network and the Citi private bank.
Cerulli estimates wire house firms advise on around 42 per cent of the approximately $5.4 trillion private wealth market in the US, according to the research firm's 2005/06 study.
The biggest non-wire house player in the US private client market is Wachovia Corporation, the Charlotte, North Carolina-based bank and trust company, ranked forth largest in the US with around $300 billion private client assets under advice.
Of all the major players in the private wealth market, Wachovia is the only one to adapt its model to adopt a pure RIA approach, which in the US has grown its market share of ultra-high net worth clients with specific and tailored services to the high end of the market.
Cerulli's Mr Poor said Wachovia is unique in that it owns a stand alone private wealth office named Calibre, that sits within Wachovia for high net worth client referrals of $25 million investable assets and up.
"This is a unique strategy because this is a stand alone entity they don't meddle with, and it fulfills a purpose all the wire houses struggle with by addressing the client segmentation issue," said Mr Poor.
Calibre, with $14.5 billion in assets measured at the end of 2005, is the third largest Registered Investment Advisory firm in the US for wealthy individuals, as ranked by Bloomberg.
Other multi-family offices including Bessemer Trust, with $42.4 billion; Harris myCFO, $29 billion; Mahoney Cohen Family Office Services, $8 billion; and Lydian Wealth Management, $7.4 billion – these firms round out the top five largest multi-family offices in the US, according to the Bloomberg ranking.
The attributes of these practices generally include advisory fees ranging from 20 basis points to 1.40 per cent of assets under management or advisement, according to Cerulli. Mr Poor said full-service wealth providers will have high revenues, charging "all-in" fees in the neighborhood of 80-125bps, possibly more for smaller clients.
UBS, with its European lineage, is still considered a foreign player in the US private client market, but still very much a significant player, ranking third with $360 billion private client assets.
The Swiss banking behemoth could be the one to watch in 2007 with the firm bringing on some significant management talent from rival firms, which have enjoyed success in recent years in the US private client market.
In October last year UBS announced John Straus, former managing director and head of US Private Banks for JP Morgan Chase, to spear-head the strategic direction and management as head of the Private Wealth Management Group in the US.
Under Mr Straus, UBS named Craig Walling, former president and chief executive of US Trust Co – who was responsible for guiding the US Trusts' $73 billion private client business – to chief executive of UBS' private bank.
Peter Wuffli, UBS chief executive office worldwide, has been quoted in recent months saying the Americas are a key strategic priority for UBS this year.
JP Morgan remains a major competitor in the space with its combined private bank and private client services businesses accounting for $263 billion in client assets.
High on the list of strategic initiatives among all heads of private client businesses within the major investment firms is the intention to further leverage off their institutional businesses.
Steve Black, co-chief executive officer of the Investment Bank of JPMorgan Chase said the institutional side of the business would work more with the private client business going forward in a recent investor presentation.
Mr Gorman from Morgan Stanley said the same thing. Last year he set up a new business unit called the Tactical Advisory Group within Morgan Stanley to take the best ideas from the institutional business and use them to generate ideas purely for the individual client.
Without a doubt, investment banking and other services performed for corporate clients put wire houses and major brokerage firms at an advantage, Mr Poor commented, because they can tap newly minted private wealth clients before the competition is even aware of their existence.
To their disadvantage though, the broking houses have been subject to criticism over potential conflicts of interest, rep turnover, multiple mergers, and a product-based approach have, in the past, alienated private wealth clients who are looking for expertise and customised solutions.
That's where the smaller firms have begun to thrive by offering tax planning, philanthropy, and estate planning services targeted to the high net worth client.
In 2007, the wire houses will continue to adapt by further embracing open architecture platforms and digging into their deep pockets to come up with tailored investment solutions for wealthy individuals.
Possibly the biggest evolution in the private client business in the US in recent years has been the ability of small, independent private wealth firms to compete for clients with large-scale investment houses.
A Cerulli report from 2006, that measures the US private wealth market at $5.4 trillion, says this evolution of private client businesses shows that high net worth and ultra high net worth investors have different priorities from mass-market investors and therefore require a specific and tailored set of services around wealth preservation than accumulation.