INTERVIEW: Rothstein Kass Family Office Spin-Off On Its Sports, Entertainment Client Niche
Eliane Chavagnon, Editor - Family Wealth Report, August 15, 2014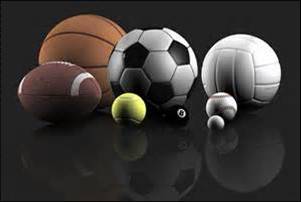 For Rick Flynn of Flynn Family Office, the world of sports and entertainment professionals has always been a lucrative wealth management client base.
For Rick Flynn of Flynn Family Office, the world of sports and entertainment professionals has always been a lucrative wealth management client base.
Flynn is the former principal-in-charge of Rothstein Kass' family office group, having spent 10-15 years as an entertainment attorney before moving into the family office sector.
After Rothstein Kass was acquired by the "big four" accountancy firm KPMG in June 2014, its family office group spun off as Flynn Family Office - a multi-family office - launched with the backing of Focus Financial Partners (see more here).
The group maintained most of its clients and staff and has now settled in to new headquarters in New York City. It also has a satellite office in Beverley Hills, CA, where Flynn said the firm intends to expand while also deepening its West Coast footprint.
The services offered by Flynn Family Office include family office consulting; cash flow management; tax planning and compliance; data aggregation; advisory (investment, transaction, insurance, philanthropy and family governance); and lifestyle management (medical advisory, human resources, and personal and family security).
Of the firm's 50-55 clients, around 15 are successful sports and entertainment professionals – a niche it targeted back at Rothstein Kass from day one. The idea, Flynn explained, was that building capacity to serve these clients would provide the perfect springboard to then reach out to the ultra high net worth.

Flynn is speaking at the Family Wealth Report Summit this October, details of which can be found here.
Creating net worth
Ten years ago, Flynn said, no one was really talking about the family office model in the celebrity space - whereas today it is something of a hot topic.
"I thought back then that there was a real opportunity to bring the family office model to the world of entertainers and athletes and set up celebrity family offices," he said.
Indeed, tapping into the wealth of professionals in the sports and entertainment field is a trend that has caught the eye of a number of industry players. Osborne Advisors in Texas, Florida's Moseley Investment Management, SunTrust Banks, New York-headquartered Asset Alliance Corporation and Octagon Financial Services – to name just a few – have launched dedicated divisions in recent time to target this alluring client segment.
Professional entertainers and athletes have always made a lot of money, Flynn noted, but now they're trying to create a significant amount of net worth while paying more attention to their balance sheet - not just their pay check.
And while they require many of the same services as Flynn Family Office's ultra high net worth clients - such as bill pay, book keeping and accounting – this segment does have some distinct needs.
For example, they tend to generate a lifetime of earnings over a short period of time, with their peak earning years typically occurring at a very young age. This means their assets have to provide security far after their careers come to an end.
However, there is an offsetting factor here, Flynn said: "Their names can be leveraged for decades."
The level of compensation to athletes and entertainment professionals has grown substantially over the last two decades, he explained, with many of these individuals becoming brands in their own right and being involved in corporate advertising, for example.
To give a flavor of just how much the highest-paid sports stars are raking in a year, the 2014 list - published by Forbes - is as follows: Floyd Mayweather, the 37-year-old boxer - $105 million; Cristiano Ronaldo, the 29-year-old footballer - $80 million; LeBron James, the 29-year-old NBA athlete - $73.2 million; Lionel Messi, the 27-year-old footballer - $64.7 million; Kobe Bryant, the 35-year-old NBA athlete - $61.5 million; Tiger Woods, the 38-year-old golfer - $61.2 million; and Roger Federer, the 33-year-old tennis player - $56.2 million. The list goes on.
"Today I think they recognize - at a very young age - their economic and personal brand value, and they treat it more professionally than the generation prior to them," Flynn said.
"Not that those people were less thoughtful - they were just in a different role," he added. "There was a different level of leverage between talent and ownership - that is changing and has been for around 20 years. What is different today, I think, is that it's more about bringing reality to their dreams, rather than dreams to reality."
Trust
Flynn believes that one of the shortcomings in the entertainment business management world is a lack of confidentiality, whereas privacy and trust is of utmost importance in the family office environment.
"Especially today with the 24-hour news cycle, there is so much visibility that privacy and security is very difficult to achieve," he said.
Asked about the typical process of acquiring this type of client, Flynn said the first step tends to be via referral. Then they "look at what we do...our credibility" and from there decide if there is a level of trust that can develop.
"It has to start with trust," he said, emphasizing that this is crucial because they are typically quite young and in many cases have had a bad financial experience in the past.
And, crucially – as is the case with many wealthy individuals - they don't want to be sold to.
"The fact we don't provide investment solutions I think enables us to get into a much deeper relationship," Flynn said.
Echoing this, Paul Tramontano of Constellation Wealth Advisors previously told this publication that while athletes are often surrounded by a good support network of family, friends and an agent, "the great majority is guided by the wrong people" when it comes to finances. Meanwhile, in 2008 Flynn and his team conducted a survey of 178 professional athletes and found that over 70 per cent believe that they have been exploited by advisors.
"One of the greatest challenges that professional athletes face in their private lives is figuring out who they can trust," Flynn said.