Fund Industry Logs "Worryingly Slow" Progress In Mobile App World - Research
Eliane Chavagnon, Editor - Family Wealth Report, May 23, 2014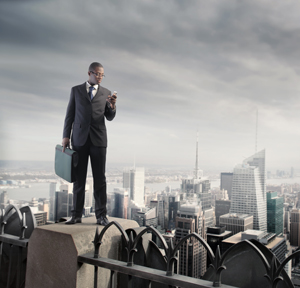 A measly 10 per cent of global investment fund companies offer an information app for use by their investors or potential investors, according to MyPrivateBanking Research's latest report.
A measly 10 per cent of global investment fund companies offer an information app for use by their investors or potential investors – a finding linked to the fact that these players still rely heavily on intermediaries to promote their funds, according to MyPrivateBanking Research's latest report, Mobile Apps for Fund Management 2014 – A Critical Channel to Reach Investors.
When asked by Family Wealth Report if MyPrivateBanking Research has observed that a lower number of fund managers are providing apps compared to wealth managers in the industry, Carmela Melone, an analyst at the Swiss firm, said this was "absolutely" the case.
"They yet have to realize that through an own mobile app they have the possibility to re-gain control over their marketing strategy. Wealth managers, however, are a lot closer to their clients – most have already experience in developing apps as well as other digital channels," Melone said.
That said, the research showed that many of those fund managers who do offer apps are getting it right. Having analyzed and ranked the mobile apps of 20 leading fund managers globally, the Swiss research firm crowned Invesco the mobile app winner, with an overall score of 41 points out of a maximum of 50. Namely, Invesco was praised for the information it provided about the firm's funds, as well as for an outstanding interactive investor tool and for its professionalism in design and content.
Rounding out the top five are: Franklin Templeton (38); Vanguard (36); Pictet Asset Management (33); and T Rowe Price (32). Franklin Templeton, MyPrivateBanking Research said, stood out with its excellent fund look-up functionality, sophisticated graphics and user friendliness. Vanguard was recognized for its strength in the provision of expert comment, research and analysis, and was rated the best-performing app in terms of integration with other social media.
(The other fund managers analyzed were: AMP Capital; Barings; CM-CIC AM; DeAWM Active; Fidelity; Henderson, ING fondsen; JP Morgan AM; iShares by Blackrock; Legg Mason; Natixis; Nordea; Nuveen; PIMCO; and UBS.)
The headline finding that only 10 per cent of fund managers provide a mobile app is based on the P&I/Towers Watson world's 500 largest asset managers ranking, Melone said. "Of those we could identify 21 meeting our criteria for being included (one requirement being that the fund management company holds a minimum AuM of $50 billion, for instance)."
"Although we believe that the investment fund industry as a whole is being worryingly slow to invest in mobile deployment, our Top 5 ranked fund managers demonstrate a variety of impressive achievements to serve the investing public with mobile apps," said Francis Groves, senior analyst at MyPrivateBanking Research.
"However, the clock is ticking for the vast majority of fund management companies. If the fund companies' apps are not in investors' pockets, other financial players' apps will be and fund companies will lose out in the near future as a result," Groves said.
The findings echo those published in another recent report by the firm, that private banks have proved sluggish in embracing the power of apps. Only a small number of large retail banks have made significant progress in their mobile app offerings since last year's report, it said. The firm told this publication that fear of the unknown and concerns about how different client segments would react to technology might be holding some firms back from taking a faster route. Christian Nolterieke, of MyPrivateBanking, when asked by this publication why banks are not making more progress, responded that "no one doubts anymore the importance of opening up to the mobile channels and therefore the willingness to spend money exists," (see more here).
"MyPrivateBanking sees this slow uptake of mobile in the fund management industry as a threat to the success of individual fund management businesses," the firm said, adding that mobile applications are "too important a marketing tool" for fund companies to ignore given heightened industry competition.