Client Affairs
INTERVIEW: An Expert On Advising Buyers Of Superyachts, Jets And Property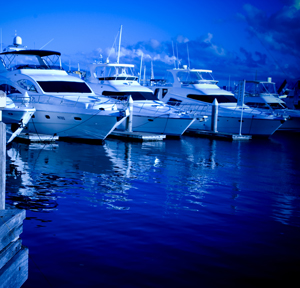 The market for super-yachts, luxury aircraft and plush properties was hit after 2008 but segments remain strong. Asia's growth is a factor. This publication recently spoke to an expert.
A version of this item appeared in this publication's sister website a few hours ago and is reprinted here given that Asian buyers are a key part of the market served by B Capital, the firm in this interview.
When Olympic gold medallist Sir Ben Ainslie helped US tycoon Larry Ellison's Oracle team win
the America's
Cup yacht race in a famous comeback, one of the features that will have
registered in the mind is the staggering cost of these nautical beasts. According
to one report, contenders in the San
Francisco race have collectively shelled out well over
$100 million – and that sort of figure is probably an under-estimate. These are big bucks.
What the race – which appears to have reinvigorated a race
dating back to mid-Victorian England
– highlights is the cost of "super-yachts" of all kinds, as well as the
passionate enthusiasm of their owners. And this applies not just to the
maritime side. Aircraft and luxury homes continue to provide examples of
eye-popping spending.
The business of arranging financing for super-yachts
(defined in the industry as over 30 metres in length) and luxury private
aircraft (where the cost is typically more than $10 million) is one in which
Bob Atkinson has spent much of his professional life. Now a partner, lending
solutions, at B Capital, the European private investment office, Atkinson is a
former Barclays man, having performed similar work for that UK bank's
well-heeled clients. Atkinson's move to B Capital puts him alongside Lorne
Baring, the firm's founder and group managing director. (Baring is also an
ex-Barclays man.)
Atkinson
is delighted to be at the investment office, which provides him with a
platform at his firm's offices in Geneva and London.
He spoke to this publication as the annual Monaco Yacht Show
– the premier event for the luxury vessel industry – was coming to an end. It
is the sort of venue that Atkinson has to know like the back of his hand.
"The last few weeks here have been hectic, but brilliantly
hectic," Atkinson said, describing how he left Barclays just over a month ago
to work at B Capital.
The improving economic environment globally should be
positive, he said. "I am massively encouraged."
To give some idea of his expected annual workload, the 58-year-old
predicts he will conclude 15 to 20 deals in the property, super-yacht and
aviation sector. The number of transactions may be relatively modest, but the individual
ticket sizes are what counts. (The specific fees on any deals are negotiated with clients.)
"The market [for superyachts] is improving; it fell off a
cliff in the autumn of 2008 when Lehmans went bust," Atkinson said, pointing
out that not even the mega-rich owners of such vessels were immune to the chill
economic winds that blasted through markets five years ago. Conditions have,
however, improved, he said. "This year the business has been pretty steady and
confidence has risen, certainly since March/April and has carried on through to
the summer," he continued.
Boat International, one of those high-end publications that
covers the market, says that in September, for example, there were 20
superyacht sales in September, exactly the same figure
as in August. It said this figure fits an annual pattern. The two
largest superyachts
sold in September were the 73 metre motor yacht Red Square, built this
year by Dunya Yachts and asking €63,500,500, followed by 65 metre motor
yacht Galactica Star built by Heesen – price not available. (Only two sailing yachts were sold, although one was a 42.67 metre vessel built
in 2003 by JMV in France. Seven of the yachts sold were Italian, while
Holland, Turkey and the US boasted three each, the publication said. It
added that 46 superyachts were reported as new to the market in
September, up sharply from 25 in August.
These sort of details will be familiar to Atkinson. He says that with the purchase of used or second-hand vessels, he
typically works and negotiates with brokers and other intermediaries; with
new-builds, or vessels in the planning stage, he liaises with lawyers,
accountants, architects and shipyards. It makes for a complex but fascinating
business. In the latter case, the planning stages leading up to delivery of the
yacht can last several years or longer.
What sort of trends is he seeing?
The Isle of Man, Atkinson said, is a common registration hub
while Malta
has been making inroads with its value added tax system (the bigger the vessel,
the lower the effective VAT rate on the assumption that bigger vessels tend to
spend more time outside of EU waters). The advantageous Maltese tax regime has
attracted an increasing number of vessels, he said. (The VAT rate is 18 per
cent in Malta
but there is the assumption that the vessel will only be in EU waters for a
portion of the year as a result only a portion of the VAT is payable, which is
why you end up with an "effective" rate.)
The Cayman Islands is also
an important registration domicile for such vessels.
And there is one unmistakable sign – these behemoths of the
sea are getting bigger.
"These vessels are getting larger but not as many of them
are being built as in 2006-7," Atkinson said. "There are more vessels in the
70-80 metre size being built than ever before," he continued.
Clients typically come from the Middle
East, the Russia Fed/CIS region, he said. American clients are
coming back into the scene as the US economy has picked up, he said. Some
reports show Asians are increasingly enthusiastic buyers. The biggest regional
growth in terms of the number of super-yachts delivered last year was in Asia, according to the latest available figures from
brokerage Camper & Nicholsons. Out of the 169 super-yachts delivered in
2012, the regions of 141 owners were identified. (Source: Bloomberg.)