New Products
Lombard Odier Injects Some "Fun" Into Finance…Virtually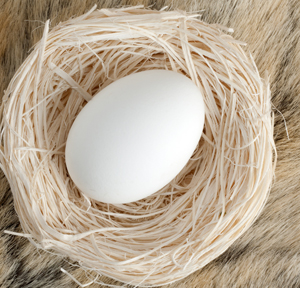 Who said finance had to be limited to a world of number crunching and stuffy boardrooms? Instead, embrace a virtual financial world with Lombard Odier, which has enhanced its social networking site, E-MERGING, with the launch of the world's first 3D financial fair.
The virtual event, aptly dubbed "FinFair" is the latest evolution in E-MERGING's ecosystem. It is open to the network's 1,000 members and takes place over a 12 hour period on 6 November 2013.
Lombard Odier's computer environment will allow visitors, represented by their avatars, attend live stream presentations, browse exhibitors' booths, swap business cards, make Skype calls or chat with other participants and interact with speakers, all from their own computer, the firm said.
"This is the first time a virtual three-dimensional meeting has been held on this scale in financial services. It is the most efficient way of bringing together our growing global network," said Olivier Collombin, head of Lombard Odier's Independent Asset Managers for private banking and founder of the E-MERGING platform.
"With no flights or hotels to book for people who want to come along, the event's carbon footprint is zero," added Collombin
E-MERGING was launched in March 2009 as the first social networking site for independent finance experts, including independent fund managers, lawyers, human resources consultants, IT solutions providers, wealth planners, family offices and independent portfolio managers. It offers members the opportunity to meet and work with experts from other disciplines and jurisdictions: sharing ideas and expertise, entering into business partnerships, hiring new staff, and identifying potential merger and acquisition targets.
E-MERGING's 1,000 members in 46 countries collectively manage about $300 billion in assets.
Attendance to Lombard Odier's "FinFair" event is free for E-MERGING members.