Client Affairs
INTERVIEW: Helping Wealth Management Executives Stay Safe On Their Travels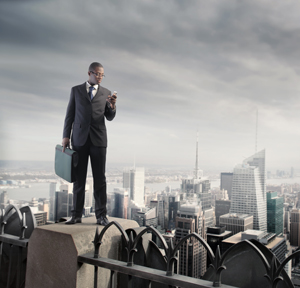 (Editor's note: An earlier version of this interview appeared on the sister website to this publication, Family Wealth Report. As the issues raised here are, by definition, global in nature, it is republished here for the benefit of WealthBriefingAsia readers.)
A month ago, the US government shut several
embassies to non-essential staff, citing heightened security risks. There
continue to be brutal clashes in Syria,
Egypt and other parts of the
Middle East. While it has been subdued to some
extent, the Indian Ocean continues to have a
piracy problem. Oil workers in Nigeria
contend with constant threats of sabotage and extortion. Kidnapping is a grim
reality of parts of Latin America. In much of
the world, life for business and holiday travelers is dangerous.
Given that wealth managers – as well as their
clients – travel the world increasingly, such risks are in their minds.
However, less dramatic dangers need to be considered, such as how
to get help after a vehicle accident, cope with medical emergencies and
deal with theft of money.
A business that advises executives and other mobile
business people on such matters is Crystal & Company. This
is an 80-year-old privately held insurance brokerage firm based in New
York, with 10 offices across the US. Clients
come from some of the biggest financial institutions in the world, as
well as
groups such as single family offices (of particular interest to readers
of this website). The firm has around 400
employees and does business with insurance companies and other service
providers in the US
and abroad. It is also a member of BrokersLink, a network with a
footprint in over 80 countries, earning annual premiums of more than $14
billion. This is big business.
"We are seeing two to three inquiries a week from
clients seeking advice on travel-related concerns, whereas just a few years
ago, that might have been two to three times a month. In some sense, that's an
indication of how our business has grown, but also a reflection of the times," Jonathan
Crystal, its executive vice president, said in an interview. "I
think there is more awareness of political risk or what I call 'headline risk',"
he continued.
"In today's networked world, our clients are much
more aware of and attuned to natural and man-made crises around the
world. Whereas, a decade ago, a typhoon or tsunami in Southeast
Asia wouldn't have made the local news or newspaper, it's
highlighted instantly on your Twitter feed," he said. "Our clients are very
mobile; families are increasingly global in reach."
There can sometimes be more issues over security
with business trips than with holidays. "Business travel can take you to
locations that you might not otherwise desire to visit for leisure travel. An
oil refinery in a rural location, for example, isn't high on the list of
places to visit for most tourists, but it is for plenty of investors, bankers,
and other executives."
"You need to think, what are your most important
assets - your employees, and particularly your key executives," he said.
"You can imagine a large Fortune 500 company
have an infrastructure to deal with these issues, while middle market firms and
smaller firms will not have such access to internal resources, and that is
where you have a great need for awareness: 'What would we do in this
situation?'" he said.