Client Affairs
EXCLUSIVE: Landmark DOMA Ruling Creates Complex Financial Waters For Gay Couples To Navigate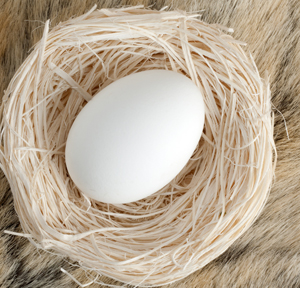 Snowbirds beware: a hypothetical scenario
To illustrate the problems that can occur, Seaman outlined a hypothetical scenario of a same-sex couple who marry in New York (which recognizes same-sex marriage) and later move to Florida (which does not), having made use of the unlimited gifting provision while they were in New York to mitigate inheritance tax. To the extent that they made use of this provision before moving, the federal government will allow the gifting exemption for transactions that took place in New York. However, if the couple moves to Florida and then try to make use of the provision it may not work since Florida does not technically recognize that the spouses were indeed ever married. The end result is a large portion of the deceased's assets may now be subject to tax before the survivor's death.
This kind of de facto invalidation of a same-sex marriage (and therefore the Unlimited Marital Deduction) once state lines are crossed also of course applies to those marrying outside the US; indeed, the aforementioned Edie Windsor had married her partner in Canada. Gay marriage either has or is soon to be written into the statute books of a number of nations and so same-sex couples moving to the US need to also be very careful where they choose to reside.
Although the prospect of losing the Unlimited Marital Deduction is something that will predominantly preoccupy retirees, it is also an issue for those much younger since actually reaching retirement age is far from a given and death can of course strike at any time. Same-sex married couples who are still in work also have a host of other tax implications to cope with, such as the fact that an employee who is transferred from one jurisdiction to another may find that certain employee benefits applicable to their spouse now again become taxable as imputed income.
But it is with wills and estate planning that same-sex married couples have to be really careful, said Seaman, explaining that there are an array of things such couples need to do "just so they can make sure their wishes and their planning are carried out". At the top level, domestic partners are not considered be heirs of law and therefore surviving partners are not qualified to serve as an administrator unless a will exists to that effect. Getting more granular, retirement accounts and life insurance policies can also throw up issues because of beneficiary designation defaults that see someone other than the surviving spouse as the deceased's heir – and that's before we even consider possible interference from family members who might wish to undermine the validity of the marriage wholesale.
"Contentious things can happen in the family where they don't accept the relationship…people who come in and possibly try to defeat their [the deceased's] wishes," said Seaman. "So you've got to tie things up tight if you don't know where you're going to be living."