Strategy
Case Study: RBC Wealth Management's New Global Ad Campaign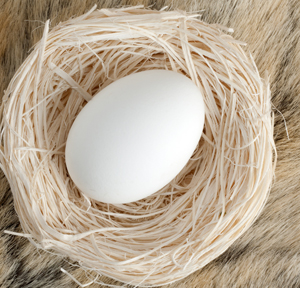 RBC Wealth Management recently embarked on a multi-year global advertising campaign targeting high net worth individuals and their advisors. Family Wealth Report takes a close look.
RBC Wealth Management recently embarked on a multi-year global advertising campaign targeting high net worth individuals and their advisors – the first by the bank specifically aimed at wealth management clients globally.
The campaign, executed both in print and online, is initially focused on the UK and Continental Europe and will next be rolled out to English-speaking markets globally, Northern America obviously being core to this. Latin America and Southeast Asia are also priority markets being targeted by the campaign.
The campaign is "very much about building awareness of RBC as a top ten wealth firm," explains Mark Fell, head of strategy, brand and marketing at RBC Wealth Management. (The firm was ranked sixth globally in the 2011 Scorpio Partners KPI Benchmark Report). But the message is not all about RBC having a place in the world's top ten firms, says Fell - although this is an important accolade and foundational to the campaign - rather it is a "broad awareness campaign playing up the strength and stability of both Canada and RBC in these uncertain times."
Canadian financial institutions are generally very well regarded internationally due to the strength of the country's banking system; having been subject to tighter regulation, and arguably being more risk averse, Canada's banks came out of the financial crisis in far better shape than their global counterparts listed in the US, UK and Europe, many of which were forced to their governments for bailout funds. The country's wealth management firms have also been doing well broadly. As Fell explains, "there's a broad awareness of the strength of the Canadian financial system, but less of RBC's capabilities in these uncertain times.
Choosing the right media outlets
While RBC Wealth Management is targeting advisors to the high net worth via "well-respected trade publications," the campaign is predominantly aimed at clients themselves, said Fell. Advertisements have been placed in over 20 publications globally, and the firm has been very particular in terms of the media outlets it has chosen.
As might be expected, a significant proportion of the advertisements have been placed with the international financial and business press, in publications such as The Wall Street Journal, The Economist and The Financial Times, however Fell points out that lifestyle titles aimed at the high net worth are also a very important part of the picture.
To give just a few examples of the publications which RBC Wealth Management is using, in the US the firm chose The New Yorker, The Architectural Digest, Wine Spectator and Vanity Fair. While these titles are pretty disparate in their subject matter, Fell explains that wealth managers need to go beyond exposure in just the financial and business press, and rather embed their brand message in a lifestyle context as well.
This chimes with comments made to sister publication WealthBriefing by other marketing gurus at top wealth firms, in relation to sponsorship and events as well as to advertising: the overall feeling seems to be that relevancy is key and that wealth management should be positioned as part of high net worth individuals' lifestyles rather than as a something to be viewed in isolation when clients are already in a "wealth management frame of mind," as it were. As Fell summarizes, "it's about being where the clients are and well-aligned with what their day-to-day aspirations are." This view is also supported by studies which have found that in reality high net worth individuals dedicate relatively little thought to wealth management in their day-to-day thinking. And after all, isn't it the industry's job to facilitate this to an extent and allow clients not to have to worry constantly about their portfolios?
Print versus online
RBC Wealth Management is placing around a quarter of the campaign's advertisements online – the kind of proportion which Fell notes is increasingly mainstream. But while online is of course an important part of the mix, he is keen to emphasize that RBC Wealth Management's web advertisements are to be seen as part of a wider print campaign and that the more traditional channel is still the bedrock of an effective campaign.
"This kind of [a quarter online] proportion is starting to become industry typical, but we're still a long way away from online taking over from print," he says.
The campaign is not, at present at any rate, being extended to OOH advertising (out-of-home, as in in public places or outdoors), with the exception of what the firm views as select strategic locations. One of these locations is Jersey airport; RBC Wealth Management has a well-established presence on the island and the airport presumably has a high footfall of high net worth individuals who either reside in Jersey or use it as a hub to take care of their financial affairs. Of course, airports situated in major financial services centers figure highly in the advertising strategies of several wealth management firms, Geneva airport being a case in point here.
The message
The advertising campaign is based around the positioning statement "There's Wealth In Our Approach" – a slogan which plays on RBC's longevity as well as its expertise across multiple jurisdictions. As Fell points out "we've been around for over 100 years" and this heritage, combined with the bank's stability, should be a draw for new clients.
Why now?
Unsurprisingly, following the crisis of confidence engendered by the global financial meltdown of 2008, a recent survey carried out by ClearView Financial Media, the publisher of Family Wealth Report, found that 62.3 per cent of respondents thought that trust and integrity are the brand values which are most important to clients when selecting a wealth management provider. When even the biggest global financial institutions have been forced to accept state bailouts after huge losses and massive-scale frauds and tax evasion scandals have dented faith in the financial services industry, this is hardly surprising.
In response to this prioritization of trust and integrity in the mind of clients, firms themselves are of course looking to highlight these brand values. The survey found that 48.6 per cent of wealth management professionals feel that these qualities are the ones their firms want to align themselves most strongly with – and RBC Wealth Management is no exception and is emphasizing these qualities accordingly. "Clients are facing a potential loss of trust and we feel it is an incredibly opportune moment for us," said Fell.
Stating the obvious?
That wealth managers are keen to stress that they stand for the values of trust and integrity would perhaps seem to be counterintuitive, as since institutions are asking clients to trust them with their money shouldn't it be a given that they can be trusted and that there is integrity behind the brand? But although these values should be foundational to the wealth management industry, it is sadly not always necessarily the case, said Fell.
"It [embodying trust and integrity] should be a 'ticket to the game' but it isn't… which is unfortunate but it very much should be," he said, adding that the "industry is a long way off being able to hold itself up for its integrity… the financial crisis brought this to the fore."
So, while trust and integrity shouldn't need to be stated, wealth managers are still keen to emphasize the importance they place on these values in a bid to reassure clients. As such, as part of RBC Wealth Management's European advertising campaign in publications such as the Wall Street Journal and Financial Times, advertisements ran with the slogan "Standing tall for our clients in an uncertain world."
"Given the current environment, we chose to initially focus our campaign in Europe, where we believe that the stability that Royal Bank of Canada represents in the face of uncertainty will hold great appeal for clients. This campaign highlights our promise to clients that our approach to wealth management always places their needs first," George Lewis, group head of RBC Wealth Management, said of the campaign at its launch.
Alongside the print and online advertising elements of the campaign, there will be a renewed focus on sponsoring activities such as golf and visual arts, along with promoting sustainable water use, including the sponsorship of a garden at the RHS Chelsea Flower Show in 2012.