New Products
Cloud-Based Tool Targets Wealth Advisors' Own Succession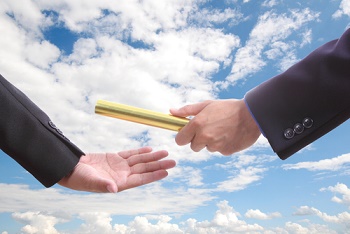 The flurry of M&A deals in wealth management sheds light on how a portion of North American advisors want to hand the reins to new owners, a process running in parallel with inter-generational wealth and business transfer among the HNW population.
Raymond James has launched a succession planning platform for the advisors in its network, coming at a time when owners of firms are figuring out the best way to hand over or sell their businesses.
The Florida-based business has launched "Practice Exchange," a cloud-based tool powered by FindBob, a US-based firm concentrating on areas such as transition planning, growth and succession.
The platform offers a one-stop location for M&A tools, prospective buyer/seller matching and succession planning education, complementing the firm's existing succession and acquisition consulting resources, Raymond James said.
Features include an algorithm to connect sellers and prospective acquirers based on preferences and business attributes; enhanced access to educational resources, valuation and financing tools and Raymond James' consulting team, all in one place; the ability to review and update catastrophic and succession plan information and identify potential successors; and a secure space to review agreements, perform due diligence and negotiate with future partners, with Raymond James' team of consultants available through each step in the process.
Concerns about succession planning have been rumbling for some time. Back in 2015, a survey showed that more than one in three firms' owners (37 per cent) planned to exit their business within the next ten years, up from 30 per cent in 2014. That finding came from the 2015 Fidelity RIA Benchmarking Study.
The issue is far from confined to North America. A few days ago, Tilney Smith & Williamson, a UK wealth manager, launched a succession program which it says will give retiring financial advisors a plan to provide their clients with a new home and a smooth transition.