Strategy
Hurricane Season Is Underway: Is Your Family Prepared?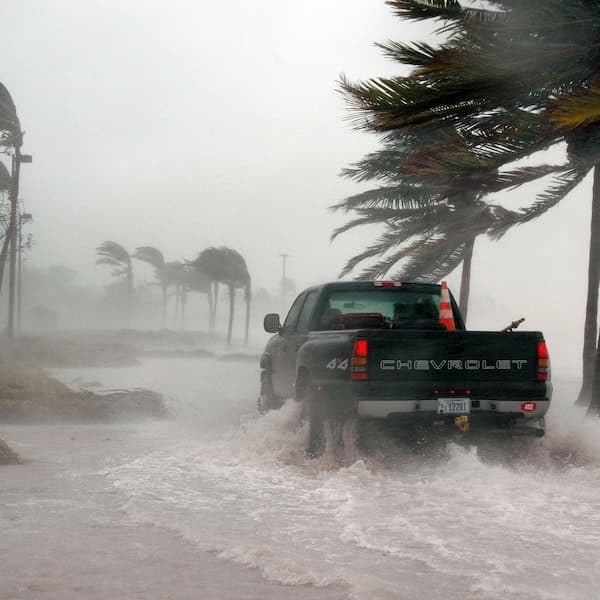 The author, at Bessemer Trust, argues that while the hurricane season cannot be controlled, proactive planning - including both insurance coverage and risk mitigation - is key to protecting properties and keeping loved ones safe.
When hurricanes blow – as they do at this time of year – it is a sharp reminder of the need for insurance protection and a sensible understanding of risks. The Gulf Coast region and places such as Florida's eastern side are regularly affected (a fact that firms flocking to Florida might want to bear in mind). With a lot of HNW individuals and families based in regions affected by hurricanes, advisors need to know about how well covered they are, or not.
In this article, Gary Pasternack, head of insurance advisory, Bessemer Trust, explores the terrain. (More on the author below.) The editors are pleased to share these views with readers; the usual editorial disclaimers apply. Jump into the conversation! Email tom.burroughes@wealthbriefing.com and jackie.bennion@clearviewpublishing.com.
We're halfway through the 2021 Atlantic hurricane season and, as the National Oceanic and Atmospheric Administration predicted, we're seeing another year of above average activity. As recent Hurricanes Henri and Ida unfortunately demonstrated, rising sea levels and surface temperatures continue to intensify hurricane conditions, leading to often catastrophic damage. Insurance can't solve all the harm that hurricanes cause, but advanced planning can help protect a family's properties and loved ones both this year and beyond.
Why windstorm insurance
Windstorms have the potential to significantly damage a home. While most homeowners' policies cover windstorm damage, the specifics of that coverage often change in catastrophe zones. In areas prone to storm damage, insurers will frequently impose either a separate windstorm deductible which applies to damage from any wind, or a hurricane deductible which is triggered when a hurricane makes landfall or its winds enter a state of residency. These special deductibles are typically equal to 2 per cent to 15 per cent of the insured value of the dwelling and make the insured responsible for paying a larger portion of a loss.
Insurers can also include a variety of other restrictions. Outside catastrophe zones, many insurers will pay the actual cost or a percentage of the dwelling limit, for rebuilding the house, additional living expenses and rebuilding to code. In catastrophe zones, these coverage amounts will often be significantly reduced. For instance, in high risk areas insurers may only pay up to the dwelling limit to rebuild, when in other locations they would pay the actual cost, even if greater than the limit.
In high-risk coastal areas, insurers may be unwilling to provide individuals with windstorm coverage on their homeowner's policy or may even decline to provide a homeowner's policy altogether. In these locations, it may be necessary to seek coverage from a secondary-market insurance carrier that offers a separate supplemental windstorm policy or purchase a homeowners policy with windstorm coverage.
While windstorm insurance can be costly, having a well-built home or implementing risk-mitigation measures, such as installing storm shutters or reinforcing a roof can help lower premiums - or at least improve the insurability and protection of the home. In Florida, for example, insurers use a Uniform Wind Mitigation Inspection to assess how well the residence is built to withstand hurricane wind damage, which insurers use to underwrite and price policies.
The case for flood insurance
Flooding is the most common - and costly - natural disaster in the US.
While a homeowner's policy usually covers water damage originating from inside a home, such as bursting pipes or overflowing fixtures, it often will not cover damages caused by floods - surface water emanating from outside a home, such as heavy rains or surges from rivers, lakes or oceans. For this type of coverage, consider obtaining a separate flood insurance policy or adding it to an existing homeowner's policy through a special endorsement, if offered.
Most homeowners purchase primary flood insurance through the National Flood Insurance Program (NFIP). With an NFIP primary flood policy, a homeowner can insure a home or condominium's interior for up to $250,000 and a personal property for up to $100,000. Building structures on the property, such as a guest house, would each need a separate flood policy. Unfortunately, the structures most susceptible to storm damage - seawalls, docks and those built over water - cannot be insured.