People Moves
Who's Moving Where In Wealth Management? - Cresset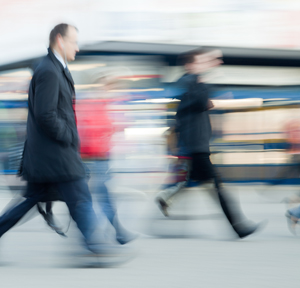 The latest senior moves in the North American wealth management industry.
Cresset
Cresset Asset Management has hired five advisors from JP Morgan Private Bank.
The advisors, who have all been appointed as managing director, wealth advisor, are are Kevin McGuire, Vanessa Ramich, Sarah Burney, and Jake Schwinn, CFA. Dan Biondi joins Cresset as an associate director, wealth advisor.
McGuire has more than 20 years of investment experience advising families across their entire balance sheet, including public and private investments, credit and liquidity needs, as well as estate planning. His primary focus is on advising entrepreneurs in high-growth innovation economies on pre-liquidity and post-transaction strategies. Prior to joining Cresset, McGuire led JP Morgan Private Bank's efforts in the Colorado technology community. In his 12 years at JP Morgan, he advised numerous entrepreneur clients through IPOs, minority and majority recapitalizations, and acquisitions of their growth companies.
Ramich focuses on advising on estate planning, wealth transfer, financial planning, philanthropic endeavors, and credit needs. Previously, Ramich was an MD at a private family office in Denver. Prior to that, she was a banker at JP Morgan Private Bank in Denver.
Burney works with client families on a wide range of wealth planning matters, including multi-generational wealth transfer, next-generation education, philanthropic endeavors, asset allocation, credit and overall balance sheet management. Prior to Cresset, she was with JP Morgan's Private Bank for 14 years, where she worked with some of the wealthiest families and family offices across the globe.
Schwinn advises clients on structuring a holistic balance sheet, including public and private investments, credit, liquidity management, and estate planning. His specialty is working with ultra-high net worth families, with an emphasis on entrepreneurs, executives, and private equity sponsors. Schwinn previously worked for JP Morgan's Private Bank as an investment specialist in Denver, advising clients across the western US.
Biondi concentrates on constructing and implementing portfolios for clients. He has worked with private business owners, entrepreneurs, public company executives, and investment professionals. Prior to joining Cresset, Biondi worked as an investment specialist for JP Morgan Private Bank's ultra-high net worth group.