People Moves
Summary Of North America Moves In Wealth Management - July 2021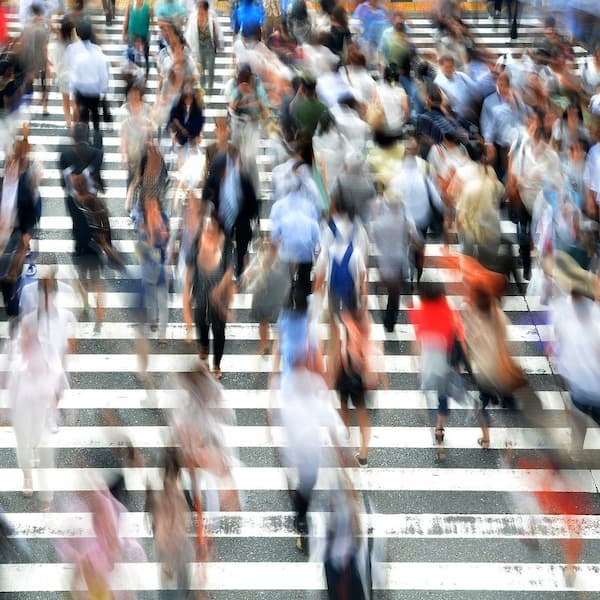 AmeriTrust appointed Myles Linhares as a financial planning analyst. Linhares is based in the Tulsa office and reports to Laurie Saint, assistant vice president of financial planning. Linhares brought eight years of finance experience to AmeriTrust, having worked as a portfolio paraplanner at Stonebridge Financial Group in Frisco, Texas, and a client service associate at Bannerman Wealth Management in Dallas. He also held various trader positions at Fidelity Investments.
Advisor Group appointed financial services executive Amy M Hamilton as chief of staff and head of internal audit. She reports to president and chief executive Jamie Price. Most recently, Hamilton was chief audit executive for LPL Financial, where she reported to the chair of the audit committee of the board of directors and administratively to the CFO.
Deutsche Bank's international private bank in the Americas appointed seven new bankers serving US and Latin American clients.
New York:
Chris Zias, managing director, private banker joined from Bank of America Private Bank;
Jeremy Levine, director, private banker joined from Bank of America;
Jay Yost, director, private banker joined from Citibank; and
Lindsay McCracken, vice president, private banker, joined from Bank of America Private Bank.
San Francisco:
Rahul Varshneya, director, private banker, came from Bank of America.
Latin America:
Guilherme Faria Gradel, director, private banker joined the Brazil team from Goldman Sachs Wealth Management; and
Chris Roca, director, private banker covering the Mexican UHNW market, came from Citi.
BanyanGlobal Family Business Advisors named Devin Bird as a partner. Bird joined the firm nine years ago as part of the founding team. He specialized in generational transitions, ownership and business strategy, and integrated governance. He came to Banyan with broad experience as a consultant. He was a senior advisor at Banyan's predecessor company, a case team leader with Bain & Company, and a senior associate in KPMG's audit practice.
Pritzker Private Capital, which focuses on family direct investing, appointed Jon Muckley, an operations and financial executive, as senior advisor. The Pritzker Operations Group is led by David Gau, partner and head of operations at PPC. Muckley joined from PLZ Aeroscience, where he served as chief financial officer. PLZ, a PPC family company since 2015, is North America's largest independent specialty aerosol and liquid product manufacturer. He assisted Highline Warren as interim CFO before his official start date with PPC.
Summit Trail Advisors brought in an 11-person financial planning team to its headquarters in New York City. The team, which is led by Alex Shapses, joined from Heritage Strategies.
CIBC expanded its US private wealth team with two senior hires in Denver and New York. Cesar Orozco joined as senior vice president and business development officer in Denver; and Cynthia Temple joined in New York as managing director and private banking advisor.
1792 Wealth Advisors, based in New Jersey, added three senior figures to its business. It brought in William Shinners, Michael Vaccaro and Lisa Kain to support business development, operations and advisor recruitment.
Shinners started his career and spent more than 30 years at Morgan Stanley, where he was a managing director and complex manager leading the fourth largest complex at the company. After retiring in 2017, Shinners wanted to rejoin the industry and started Montgomery Wealth Management in 2019. At 1792 he is director of business development.
With more than 20 years in the industry, Kain is central to advisor recruitment and helps with the transition and operational aspect. Vaccaro has been in financial services for more than 10 years with experience in risk and compliance, an area he leads at 1792. Both worked with Shinners at Morgan Stanley and Montgomery Wealth Management.
Stratos Wealth Holdings, a group of firms, appointed Robert J Samson as its new managing director, business development for the Midwest. He reports to Charles Shapiro and is based in Chicago. Samson joined Stratos after 26 years with Wells Fargo Advisors, where he most recently served as the regional president for the Midwest.
Evercore Wealth Management appointed Justin Miller as partner and national director of wealth planning. Miller also serves as a senior wealth and fiduciary advisor at the San Francisco office of Evercore Wealth Management and Evercore Trust Company, NA. Before this role, Miller was at BNY Mellon Wealth Management as a national wealth strategist, advising clients on tax, trusts and estates, charitable planning and family governance. Prior to joining BNY Mellon in 2011, he worked at Wells Fargo and, earlier, at Sidley Austin, where he began his career as a tax attorney. Miller is an adjunct professor at Golden Gate University School of Law, a fellow of the American Bar Foundation, and a fellow of the American College of Trust and Estate Counsel.
Bailard, a US wealth and investment firm in San Francisco Bay Area, appointed Janet Walker, a figure with 22 years in the sector. Before this, Walker worked at Wells Fargo, most recently in the San Francisco office of Abbot Downing, Wells Fargo's business catering to UHNW individuals (since re-named). In this role, she was managing director and senior portfolio manager. (In March Wells Fargo rebranded its Abbot Downing business to move under the Wells Fargo Private Bank brand.)
Whitlock Wealth Management, the Virginia-based firm that is a part of Ameriprise Financial Services, appointed Stephanie Martin and Olivia Blackman. Martin, joined as client service specialist. Blackman, who joined the team as operations manager, has over 20 years of experience in the banking and client service industry as a relationship manager.
Kickstand Wealth Advisors, based in Pittsford, New York, launched its wealth management practice with the support of TruClarity Wealth Advisors' RIA platform. Chad W Goodchild and Jacob W Schlicht leads the firm as managing partners with more than 30 years of combined industry experience. Goodchild and Schlicht work with Devyn A Squires, wealth planner and Christine D Fusare, director of client services. Before creating Kickstand, they managed a combined $441 million in client assets at Merrill Lynch.
NewEdge Wealth a registered investment adviser specializing in ultra-high net worth, family office and institutional clients, appointed Glen Mintz as managing director, portfolio manager. Mintz is also responsible for spearheading NewEdge Wealth's expansion to Park City, Utah.
LPL Financial, the New York-listed group, announced that financial advisor Joseph F Myer had joined its broker-dealer, corporate registered investment advisor and custodial platforms. He is aligned with Gladstone Wealth Partners, an enterprise supporting LPL-affiliated advisors.
Raymond James welcomed eight financial advisors in Manhattan and Clay Center, Kansas, to Raymond James Financial Services. The financial advisors and team members joined from Waddell & Reed, where they previously managed about $300 million in client assets. Joining Raymond James and Beyond Wealth Advisors (BWA), an existing RJFS-aligned practice, are financial advisors Ross McDonald, Anthony Gorman, Ryan Hayden, Diane Freeby, Mathew Bishop, Devin Schwartz and Dillon Kohman, from the Manhattan office and Kurt Haberer from the Clay Center office.