People Moves
Summary Of North America Moves In Wealth Management - July 2021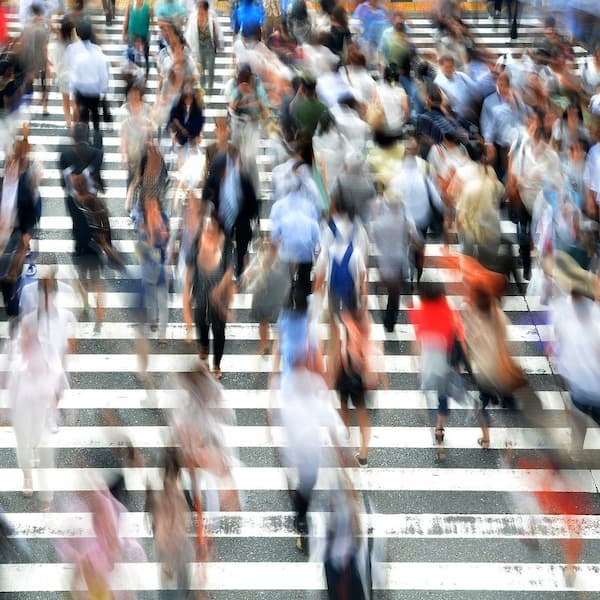 The month of July was a busy month for moves and appointments in North America's wealth sector, with some notable moves at BNY Mellon, Morgan Stanley and Deutsche Bank, among others.
Shareen Luze was named head of culture and field experience at RBC Wealth Management in a newly-created role to bolster diversity and inclusion and overall workplace wellbeing at the firm. Luze is a 15-year veteran of RBC and will serve on the firm's executive committee and on its diversity leadership council as part of the new role. She will report directly to CEO Michael Armstrong. Luze joined RBC in 2006 as an associate general counsel, moving into human resources in 2008 to become US director. She took on additional responsibilities for workplace risk management in 2012, before being appointed head of HR in 2018.
Dynamic Legacy Planning, the wealth management firm based in Greenfield, Indiana, is to work with Carson Partners as a platform. The five-person team is led by CEO and senior wealth advisor, Jason White. White, who has worked in financial planning for more than two decades, is also an estate planning attorney who does tax preparation. He began his financial services career with Edward Jones and Merrill Lynch before joining the Trust and Investment Management department at Greenfield Banking Company in 2009.
Dynasty Financial Partners added two fintech executives to its leadership team. Frank Coates was named chief technology officer and Taylor Howard as chief digital officer. Both are based at the firm's headquarters in St Petersburg, Florida, and report to chief operating office Ed Swenson.
Serial entrepreneur Coates was previously executive managing director and co-group president at Envestnet Analytics. He also co-founded Wheelhouse Analytics, acquired by Envestnet in 2016. Prior to that, he founded another financial services data business, Coates Analytics, which was acquired by PFPC in December 2007. Howard most recently led the artificial intelligence, application engineering, digital workplace, and data analytics practices at Tampa-based software consultancy AgileThought.
BNY Mellon Wealth Management appointed Jeremy Gonsalves as national director of portfolio management. Gonsalves manages the implementation of the firm's asset allocation and investment strategy. He is based in Boston and reports to Leo Grohowski, BNY Mellon Wealth Management chief investment officer. Gonsalves joined BNY Mellon in 1992 and most recently served as a managing director for portfolio management for the New England region where he led the investment implementation for multiple teams.
The firm also named Alicia Levine as its new head of equities, capital markets advisory and vice chair of its wealth management investment committee. Levine succeeded Sinead Colton Grant, who has been made global head of BNY Mellon Investor Solutions. She is based in New York and reports to Grohowski. In 2016 Levine joined the firm, and most recently served as the chief strategist and managing director of BNY Mellon Investment Management.
Three former senior executives from the business previously known as Abbot Downing joined Indiana-based Old National Bank to lead its wealth group's investment management and high net worth division. Jim Steiner became the chief investment officer and president of a to-be-established RIA, reporting directly to Chady AlAhmar, CEO of the wealth group; Joe Colianni became president of Old National's High Net Worth Advisory group, leading a team of HNW wealth advisors throughout Old National's footprint, and Eric Holman serves as director of risk management, the same function he held with Abbot Downing, reporting to Steiner.
The three managers worked at Abbot Downing for a decade. Steiner led that business since it was set up in 2011. Steiner integrated Lowry Hill Investment Advisors and Wells Fargo Family Wealth in 2011 to create Abbot Downing and served as president of Abbot Downing through 2020.
Credit Suisse named a new chief risk officer, David Wildermuth. He filled the vacancy created when Lara Warner left in April this year in the wake of the heavy losses the Zurich-listed bank sustained from the Greensill Capital and Archegos meltdowns. Wildermuth, who previously worked at Goldman Sachs, is a banking veteran with 34 years' experience under his belt. In his new role, Wildermuth is based in Zurich and report to group chief executive Thomas Gottstein.
Janus Henderson, the US/Australia-listed group, appointedm James Lowry to the newly-created role of global chief operating officer. Lowry has more than 25 years of experience in the sector and joins the firm from State Street where he was COO of State Street Alpha, State Street's front-to-back investment management platform division. Lowry is based in London and reports to Dick Weil, CEO of Janus Henderson.
Raymond James welcomed financial advisors James Warren and Susan Hite to Raymond James & Associates (RJA) – the firm's employee advisor channel – in Tampa, Florida. Warren and Hite joined from Wells Fargo Advisors, where they previously managed about $280 million in client assets. Together, they operate as Warren Hite Family Wealth Advisors of Raymond James.
A dozen advisors joined Raymond James Financial Services in South Florida, led by manager Stephen Sullivan. The advisors joined across several locations, including Coral Gables, Fort Lauderdale, Boca Raton, and Palm Beach Gardens.
Andres Galvez, Edwin Shedd, Maria Jose Pessoa, Lizzette Inchaustegui, Orlando Garcia, Javier Ferreira, Miguel Viyella, Rafael Sagarbarria and Oscar Gonzalez joined the Coral Gables branch, managed by Mike Origlia. Griselda Uzcategui joined in Fort Lauderdale, managed by Richard Caccamise, and Charles Fischer joined the Boca Raton office, managed by Dan Kraus.
Operating from RJA's Palm Beach Gardens location, managed by Larry Gonnello, David Letourneau joined as a financial advisor. Another joiner was financial advisor trainee Benjamin Graybow.
Evercore Wealth Management appointed Eva Anthony as managing director and wealth and fiduciary advisor of Evercore Wealth Management and Evercore Trust Company. She is based in the New York office. Anthony was previously at BNY Mellon Wealth Management, where she worked as a senior fiduciary specialist, providing fiduciary and planning advice to high net worth clients. Prior to joining BNY Mellon in 2015, she worked as a lead trust officer at Morgan Stanley Private Bank and, earlier, as senior trust officer and trust counsel at Fiduciary Trust Company International. Anthony began her career as a trusts and estate lawyer.
Chicago-based Mesirow Financial Holdings appointed Larry D Richman to join its board of directors. Richman, who is the firm's first outside director, is the past chair, US region, CIBC Bank USA, a role in which he focused on developing client relationships, fostering community engagement, and mentoring team members. He previously served as senior executive vice president, group head, CIBC US region, and president and chief executive officer, CIBC Bank USA. He joined CIBC following its June 2017 acquisition of The PrivateBank, where he served as president and CEO. Richman joined The PrivateBank in November 2007.
Carson Group, the financial services group, hired Ana Trujillo Limón as director for coaching and advisor content. A communications professional with more than 15 years of media experience as a reporter and editor, she was most recently editor-in-chief, FPA Publications with the Financial Planning Association (FPA) in Denver. At the Financial Planning Association, Trujillo Limón served as the managing editor, planning, and developing content for all the organization's publications including the Journal of Financial Planning, FPA Next Generation Planner and the Practice Management Blog. Before joining FPA in 2014, she worked as an editor and reporter for a number of outlets including Active Interest Media, The Santa Fe New Mexican, and The Miami SunPost.
Arrowroot Family Office, based in Marina del Rey, California, appointed Frank Henry as the new director of financial services, where he leads Arrowroot's expansion into liability management, and residential and commercial mortgages. Henry worked in banking for 45 years. He recently concluded 22 years at Zions Bancorp affiliate California Bank & Trust where he was executive vice president of the real estate division.
Milwaukee, Wisconsin-based investment firm Baird added Stephen Hatcher as director and financial advisor in its Scottsdale wealth management team. He was joined by associate financial advisor John Hatcher and client assistant Christine Moore. Hatcher, who has spent 30 years in the industry, oins from Wells Fargo. He graduated with a bachelor's degree in mechanical engineering from Arizona State University and with an MBA in finance from the University of Phoenix.
Pritzker Private Capital, a direct investing firm, appointed Paula Brown Stafford to join its advisory board. Stafford, who is also chairman and chief executive of biotechnology company Novan, has more than 30 years of healthcare industry experience.
The leader of Morgan Stanley's wealth management business, Andy Saperstein, was named co-president of the US firm. He is in charge of all wealth management channels including Financial Advisors, E*TRADE and Morgan Stanley at Work. Ted Pick, who heads the firm's institutional securities business, was also made a co-president. Pick is responsible for its international operations and co-head of firm strategy and execution.
Saperstein also assumes responsibility for marketing across the firm, and globally. Dan Simkowitz, the head of investment management, who is also co-head of firm strategy and execution with Pick, continues to report to James Gorman, Morgan Stanley's chairman and CEO.
Jonathan Pruzan, Morgan Stanley's chief financial officer, was appointed as chief operating officer, with responsibility for technology, operations and firm resilience, Morgan Stanley's US Banks, and corporate services. Sharon Yeshaya, head of investor relations, who replaced Pruzan as CFO, reports to Pruzan and Gorman.
Shelley O'Connor, a Morgan Stanley executive who leads its US Banks' business, became a vice chairman of Morgan Stanley and head of external affairs. In this new role, she is responsible for community affairs, corporate affairs, global sustainable finance and the multi-cultural client strategy group. Mike Pizzi, who joined Morgan Stanley with the acquisition of E*TRADE and has worked to integrate that business into its wealth management franchise, became head of its US Banks' arm and will report to Pruzan.