Strategy
Dynasty Says New Program Fills Business Development Gap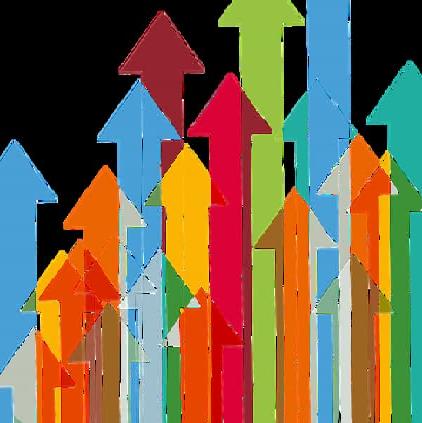 The Florida-based group says there is a lack of business development support for advisors finding their feet in the sector and looking to drive firms forward.
The business of training future wealth managers appears to be a well-established one but the process of helping advisors develop their own businesses, particularly in times of big change, is in its relative infancy, a figure in the sector argues.
Earlier this year Dynasty Practice Management launched the first session in its Emerging Advisor Growth Series, a business development training program specifically for new advisors within Dynasty Network firms.
Gordon Ross, director of Dynasty's Enterprise Group, reckons the business is filling a big gap. "This is a really hidden and neglected part of the wealth industry," he said. "Training [in in the industry] is normally on the functional stuff," he told Family Wealth Report in a call.
"I don't think the training industry has quite caught up to the RIA sector," he said. "30 or 40 years ago you would likely go to a wirehouse and it would send you to a big training program. They were generally very good….out of a 100 entrants you would end up with about 20 people. But the big firms could afford that."
With the average age of advisors rising, coupled with trillions of dollars in play amid inter-generational wealth transfer – made more challenging if and when taxes rise – there's a need for business growth and new expertise. And the RIA sector is in ferment: the past few years have seen a surge in M&A, new regulations and an embrace of fee-based advice. And to cap it all there has been the COVID-19 crisis and an accelerated use of digital communications.
Network organizations such as Dynasty aren't of course helping advisors with business development out of charity. Because Dynasty earns a slice of firms' earnings as part of its support, it benefits if businesses grow. Other groups, such as Hightower, are helping the firms they work with to develop. Hightower last May launched another offering for its advisors called Elevate, which was a 20-week virtual business enrichment program designed to help Hightower advisors master practical ways to propel their business forward through the pandemic and beyond.
Gaps
With the migration of advisors to RIAs, as part of a wider push for independence and a move toward more fee-based advice models, wirehouses are getting squeezed and their spending on training is being squeezed as a result, Dynasty's Ross said.
The training sector in the US has not – yet – learned how to plug this gap, he said, adding that a lot of firms don't have programs for next-gen advisors.
"Any RIA firms that are not taking these steps are not just letting go out of opportunity but it is also not good from a defensive point of view. You have to make this investment," he said.
There are a lot of wealth firms that are against a sort of "glass ceiling of AuM" and then growth starts to taper off…This is why these firms partner up with organizations such as Dynasty.
"I hope this advisor growth series becomes a regular, annual event," he said.
Dynasty partnered with the Oechsli Institute. "They really delve into the deals of `the how'."
A sponsor of the program is John Hancock Investments.
Ross said the program could have relevance for people developing in the multi-family offices space.
With MFOs, the insights from the program could work well for advisors seeking to build campaigns among centers of influence (accountants, lawyers, tax advisors, etc), Ross added.