WM Market Reports
RIAs Confront A Digital "Kodak Moment": BCG Wealth Report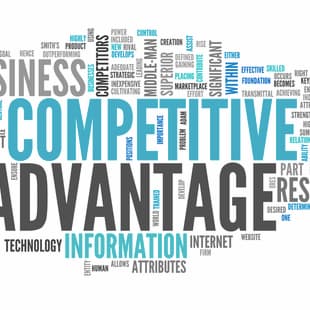 The annual Boston Consulting Group report yields a trove of data about trends in wealth management. This article digs out its ideas on how the sector can remain competitive and find new sources of revenue.
The US wealth management market needs a "radically different business model," according to the 2021 Global Wealth Report just released by Boston Consulting Group.
Clients with between approximately $100,000 and several million dollars in assets who have what BCG calls "simple needs" are being "wrongly served," said Anna Zakrzewski, a managing partner and global leader of the consulting firm's wealth management practice.
Financial advisory firms need to abandon their legacy platforms and offer services that are "digitally led with human guidance," Zakrzewski said.
To be sure, wealth management firms are hardly struggling. Zakrzewski notes that wealth in the US grew by 10 per cent to reach approximately $104 trillion in 2020, aided by a strong equities market and low interest rates. Around 50 per cent of US assets were in equities, the highest rate in the world, and BCG expects that percentage to grow to 53 per cent by 2025.
Disruptors are lurking
But Zakrzewski warned that traditional wealth managers may be swept aside in the future as innovative companies with a digital-first orientation emerge. US advisors need a "Kodak Moment," she said, referring to the one-time photography giant that didn't adapt to a digital world until it was way too late.
Three companies have already disrupted the Chinese financial services market using state of the art technology, according to Zakrzewski: Tencent, Lusax and Ant Financial.
"These are non-traditional companies who entered the wealth management industry leveraging technology," Zakrzewski explained. "They were able to improve client communications by leveraging social media. They increased NextGen sales by combining digital tools with a human element and they achieved faster innovation cycles by taking advantage of collaborative eco-systems."
So what do US wealth managers need to do? Here's what BCG suggests:
Explore the liabilities market
Wealth managers that want to grow their market share must professionalize their approach to credit risk management, the report stated. Liabilities can be bundled with traditional banking services such as savings accounts, credit cards, and overdrafts. Advisors can bring an integrated perspective to clients' balance sheet planning and product engineering by advising on products such as Lombard loans and structured loans, and speed-up credit approval processes and procedures.
Supercharge the role of the relationship manager
Advanced technologies will enable relationship managers to deliver bespoke experiences at scale, the report maintained. With access to rich profile data, RMs will be able to tailor conversations to the individual. Behavioral analytics will reveal which clients have a passion for tech trends or other topics, which like to access information over their mobile devices - and what frequency of contact they desire.
Digital tools will automate everything from portfolio construction to outreach and will permit end-to-end self-service for clients who prefer it. The potential is huge. Better digital intelligence can improve prospecting, upselling, and retention. Advanced analytics can help RIAs anticipate needs and curate best-fit investment products for their clients.
As their role evolves, relationship managers will need to master new knowledge in order to be credible advisors to their clients and work collaboratively to create customized experiences end to end. These changes will create a supercharged relationship which can serve a much larger client portfolio and generate significantly higher client satisfaction and net promoter scores.