People Moves
Who's Moving Where In Wealth Management? Fiduciary Trust Company, Glenmede, Others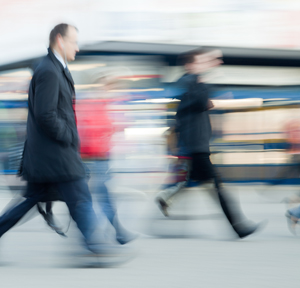 The latest senior moves in wealth and asset management from across the US.
Fiduciary Trust Company
Fiduciary Trust Company has appointed two new officers: Michael Stephens as investment officer, and Sarah Grandfield, trust counsel - they are both vice presidents.
Early in his career, Stephens co-founded a New York wealth management firm and later served in senior roles at institutions in the Boston area including Eaton Vance, Boston Financial Management, and Emerson Investment Management. He has also contributed to the launch of several businesses and served in an advisory capacity for a number of local start-ups.
Grandfield was previously at Verrill Dana where she was a partner in its private clients and fiduciary services group, advising high net worth individuals and families. She began her legal career as an associate at Choate, Hall & Stewart. While at law school, Grandfield worked at the US Securities and Exchange Commission, the Office of the Attorney General of the Commonwealth of Massachusetts, and as a student clerk for the Honorable David S Tatel, US Court of Appeals for the DC Circuit.
Glenmede
Glenmede has appointed David D Legeay as managing director and senior portfolio manager. He will be based in Glenmede's Cleveland office, and will report to Lawrence Hatch, regional director of Ohio.
Legeay will provide tailored investment advice to individuals, families, endowments and foundations.
"As a distinguished leader in the Ohio market, he has spent his career in wealth management, strategizing and delivering tangible solutions for entrepreneurial and multi-generational clients. His experience [of] helping clients achieve their goals aligns perfectly with Glenmede's deep commitment and focus in Northeast Ohio, our region and firm-wide," Hatch said in a statement.
With almost 30 years in the industry, Legeay joins Glenmede from Hawthorn, PNC Family Wealth, where he most recently served as managing director of the Ohio market. Prior to joining Hawthorn, Legeay worked at KeyBank National Association. He holds the Chartered Financial Analyst designation, is past chair of the Newbridge Center for Arts and Technology Board, serves as Trustee and Finance Committee Chair for ideastream and was a member of the 2020 class in Leadership Cleveland.
BNY Mellon Wealth Management
BNY Mellon Wealth Management has named Bryce Walker as senior client strategist. Walker will work with ultra-high net worth families, including business owners, corporate executives, private equity and hedge fund principals, family offices, as well as foundations and endowments.
Walker is based in Tampa, Florida, and reports to the market president, Sean Maguire.
Prior to this role, Walker worked at PNC, where he was vice president of asset management and capital advisory. Before that, he was a business development officer for asset management and an associate financial analyst at PNC.
Walker earned a bachelor's degree in economics from Harvard University. He is an active member of the Tampa, Florida community and serves as a volunteer at GiGi's Playhouse Tampa Down Syndrome Achievement Center, Lance McCullers Jr Foundation and Homes for Heroes, which uses local business specialists to help firefighters, paramedics, law enforcement, healthcare workers, teachers and active military and veterans buy and sell homes.
Sensiba San Filippo
Sensiba San Filippo, a San Francisco Bay area accounting and business consulting firm, has appointed Tom Crotty, as practice leader, to expand its family office business.
Crotty has more than 40 years' experience of serving family offices and family businesses. He has worked with multi-family offices, and businesses in the professional services, contracting, mortgage banking, distribution, and non-profit industries. Crotty received his MBA from UCLA Anderson Graduate School of Management, and his BSC in finance from Santa Clara University. He serves on the board of the Catholic Community Foundation. He has also served as the president of the board for Catholic Charities of Santa Clara County and as chair of the board for the Montalvo Art Center in Saratoga, California.
The family office practice will provide clients with the ability to create "the business of family" - mitigating risk, streamlining processes, and gaining better insight into their finances for improved decision-making, the organization said in a statement.
"[The] family office is one of the fastest growing segments in the world, yet over 70 per cent of families dissipate their wealth by the third generation," Crotty said.