ESG-Themed Exchange Trade Funds, Products Grab More Inflows - Data
Editorial Staff, April 28, 2021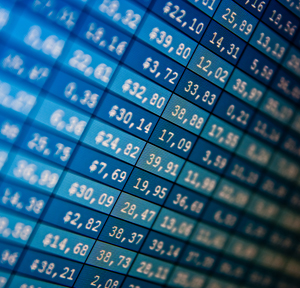 The vogue for environmental, social and governance-themed investing continues, and the inflows into the exchange traded funds/products space is a marker of that.
Exchange traded funds and products that adopt environmental, social and governance processes scooped up a total of $15.08 billion in inflows during March, taking the total for 2021 so far to $55.84 billion, far above the $15.8 billion level a year ago when the pandemic was raging, figures show.

According to ETFGI, a firm that tracks this area, the latest figures also handily beat the first-quarter 2020 total I nflow of $41.2 billion.

As at the end of March, a total of $246 billion of assets were held in exchange traded funds and products with an ESG approach. That figure compares to a total ETF/ETFP assets total of $8.56 trillion in the first quarter of this year.

The rise of index-tracking entities such as ETFs and ETPs has been spectacular, as investors who had been disgruntled by high fees for active funds switched during the stock market bull run in the decade after the financial crisis of 2008. Such entities give investors ability to tap into a market in a single hit, and providers are increasingly specializing, offering clients the option to choose specific clusters of firms, such as those which follow ESG best practice and guidelines, for example.

ETFs are typically open-ended, index-based funds, with active ETFs accounting for 1.1 per cent of the market share. ETPs, on the other hand, are similar to ETFs in the way that they trade and settle, but do not use an open-end fund structure.