Who's Moving Where In Wealth Management? - Wilmington Trust, Raymond James, Others
Editorial Staff, April 9, 2021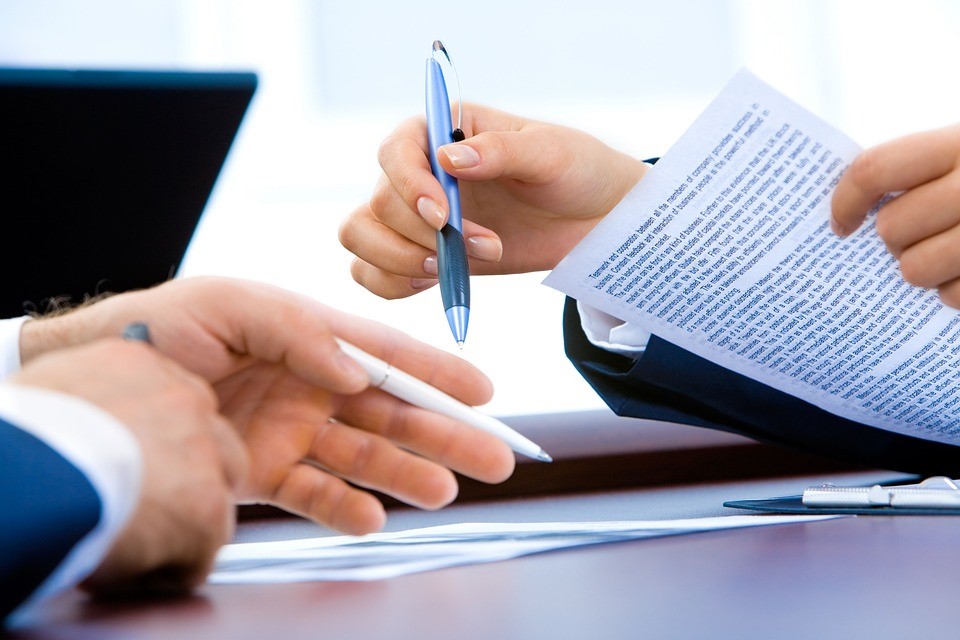 The latest senior moves in wealth and asset management from across the US.
Wilmington Trust
Wilmington Trust has appointed Fiona Boger as head of its mergers and acquisition shareholder representative business, a new product offering from the firm.

Boger will be responsible for the development, strategy, and day-to-day management of the business. She will report to Wilmington Trust's head of M&A administration, Laron Galea, it said in a statement.

Prior to this, Boger worked for SRS Acquiom for more than eight years, most recently as an escrow and paying agent executive. At SRS Acquiom, she was initially responsible for ensuring contract compliance, resolution of indemnification claims, and coordinating the distribution of proceeds to shareholders post-closing. She then moved on to manage the escrow and payments department, which included the team of relationship managers who handled all escrow, payments, and document solicitation engagements.

Boger obtained her Juris Doctor from the University of Colorado and was a winner of the 2018 M&A Advisor Emerging Leaders Award.

The M&A Shareholder Representative Business is a division of Wilmington Trust's Global Capital Markets division. Wilmington Trust's M&A Administration business serves 3,200 M&A accounts and administers 24,000 M&A payments annually It is valued at $29 billion.

Raymond James
Raymond James has brought over a number of advisory teams to its independent advisor channel in the US northeast.

One group of advisors, who collectively manage about $686 million in assets, join Boston Harbor Wealth Advisors, an existing Raymond James Financial Services-aligned practice with offices throughout Massachusetts, Connecticut, New Hampshire, New York and Ohio. With the addition of these financial advisors in the first quarter of 2021, the team at BHWA now manages about $2.7 billion in assets.
Fairfield, Connecticut-based advisory team Bill Sherlach, Jim Mead, and Sal Trombetta, who operate as IST Group, have joined from Morgan Stanley, where they managed about $336 million in assets.

Sherlach joins Raymond James after 12 years at Morgan Stanley, and prior to that, 28 years at Merrill Lynch. Mead spent the past five years at Morgan Stanley. Previously, he had 21 years of experience as an options professional and business owner. Trombetta spent 12 years at Morgan Stanley and prior to that, 26 years at Merrill Lynch.

Cleveland, Ohio-based financial advisors Brian M Marino, Gene Craciun, operate as and serve as partners at OnPoint Wealth Partners. They have joined from MML Investors Services, where they managed $250 million in assets. Marino has been in the financial planning business for more than 23 years, joining Raymond James after 15 years at MML Investors Services. Craciun brings 26 years of financial services experience, most recently at MML Investors Services for the past 13 years and, prior to that, Transamerica Financial Advisors.

Joining Marino and Craciun at Raymond James are Matthew Marasch and Timothy Martin, associates of OnPoint Wealth Partners and RJFS financial advisors; Charis Eckelmeyer, director of office services for OnPoint Wealth Partners and RJFS client relationship manager; Hannah Baldwin, director of practice management at OnPoint Wealth Partners and RJFS client relationship manager; and Dana Camino, director of client service at OnPoint Wealth Partners and RJFS client relationship manager.

Also, recently joining Boston Harbor Wealth Advisors are Jeffrey Fitz from Merrill Lynch in the Briarcliff Manor, New York office, and John Meakin from LPL in the Beverly, Massachusetts office. Each managed over $50 million in assets at their prior firms.

Fitz is a financial advisor and brings 28 years of experience at various firms, including Prudential Securities, Citigroup, Wells Fargo and most recently Merrill Lynch.

Meakin has been a financial advisor since 2006. Prior to joining Boston Harbor Wealth Advisors, he served as a financial advisor at Salem Five Investment Services and Bank of America Investment Services (merged with Merrill Lynch in 2009). Before his investment career, he worked in banking and finance at Citizens Bank, Paychex, and American International Group.

Wagner Wealth Management
Wagner Wealth Management, an independent advisory firm with $470 million in assets under advisement, has joined Arkadios Capital, a hybrid platform for financial advisors.

The business, founded by Dan Wagner Sr, works with high net worth individuals. It is based in Greenville, South Carolina. The firm has seven registered advisors and comes to Arkadios from Triad Advisors.

Founded in 2016, Arkadios has grown to 80 advisors, with 22 offices across 12 states and Puerto Rico.