Philanthropy
Setting Philanthropy Time Horizons Amidst A Pandemic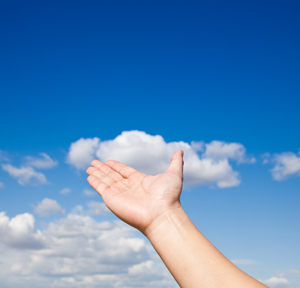 We talk to Rockefeller Philanthropy Advisors about its recently-issued research into the time horizons involved in giving, how to frame such decisions, and the implications. It demonstrates how the pandemic and other developments have forced donors to make big choices.
To donate to philanthropy now or give later – that is the question. How can people judge whether charity should shoot for a particular target date or whether it is open-ended? And assuming they know the answer, how does that affect how their funds are invested?
The pandemic jolted many philanthropists into drawing down funds far more rapidly than they have done before, and social/political protests and continued noise around global warming also turned up a sense of urgency. Against that, challenges in education, crime and health matters such as cancer and obesity call for arguably a more long-term approach.
Figuring out how to calibrate philanthropy and the time horizons that govern it isn't straightforward. Just as financial planners have to understand clients' time horizons, those providing advice on charity need to do the same. And advisors who get this right deliver a big "value add."
"More donors are looking for ways to create greater impact and build a legacy. And time horizons they operate under are a growing part of the discussion," Olga Tarasov, director, Knowledge Development at Rockefeller Philanthropy Advisors, told this publication in a recent call.
"This [time horizon] subject is a growing area of interest in philanthropy," she said.
On one side, advocates of the "spend-down" approach want to see the results of their philanthropy bear fruit within their lifetime. On another side, some foundations and funders like the idea of perpetuity because they want the flexibility to change direction in the causes they support, often with effects enduring years after they die. Some groups, such as the Ford Foundation, have time horizons of up to 40, 50 years or more, she said.
Last week, Rockefeller Philanthropy Advisors explained why this subject is so important and published a two-volume guide.
In philanthropy, a time horizon is the length of time over which a donor or foundation seeks to engage in philanthropic giving. It can be in-perpetuity - meaning that there is no end date foreseen - or it can be time-limited, defined by a predetermined end date or triggering event. Time-limited philanthropy is also referred to as "limited-life," "spend down," "spend out," "time bound," "giving while living," or "sunsetting."
Volume one of Rockefeller's study, Strategic Time Horizons in Philanthropy: Key Trends and Considerations, details the significance of strategic time horizons to philanthropy and how being intentional about the choice can help further one's mission, vision, and values. Rockefeller said that many donors don't realize that it is important to set a time horizon and, as a result, don't engage in a thoughtful process. Others are unsure of the basis on which to make a time horizon decision, it said. Volume two, Strategic Time Horizons in Philanthropy: Strategy in Action, guides philanthropists on how to set a time horizon and what factors feed into such a decision.