Summary Of North America Moves In Wealth Management - January 2021
Editorial Staff, February 23, 2021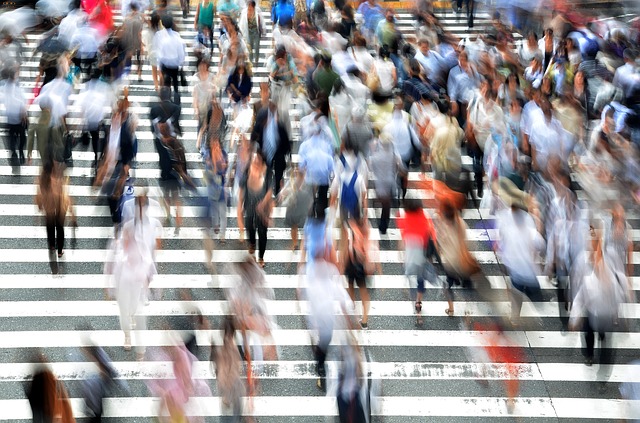 The roundup of wealth management executive and other senior moves in the market during January.
Sanctuary Wealth welcomed a new wealth management firm, Alluvial Private Wealth, to its embrace. The business, based in Marion, Ohio, and led by Lars Olson, oversees $435 million in client assets under management. In addition to Olson, the team includes his wealth advisor partners Manoj Sharma and Lisa Bush, both of whom worked with the Olson Vincent Sharma Group in Merrill Lynch's Marion, Ohio office. Alluvial Wealth also has three wealth associates: Brooke Olson, Julie Webster, and David Olson, the last being Lars' father and a Merrill Lynch veteran who came out of retirement to work with the team.
Prior to launching Alluvial Private Wealth, Olson spent 26 years with Merrill Lynch, rising to the position of wealth management advisor, senior vice president. He became a Certified Financial Planner™ in 2004 and has continued his professional education and earning certifications throughout his career.

Wealthspire Advisors, the investment advisor, named Jim DeCarlo as its chief strategic growth officer. This was a newly-created role. DeCarlo, based in Fulton, Maryland, reports to Wealthspire chief executive, Mike LaMena.

Argent Financial Group, the US group operating across much of the southern states of the US, appointed Jason Farrington as creative director. Farrington is responsible for maintaining brand standards and design work that in the past required businesses to use outside vendors.

Bank of New York Mellon Wealth Management, overseeing $265 billion of assets under management, named Charmaine Tang as senior client strategist, in Dallas, Texas. She reports to regional president, Todd Carlton.

Tang has 25 years of industry experience. Most recently, she was an executive director with JP Morgan Private Bank and the philanthropic market executive for the Central and West regions at Bank of America Private Bank. Prior to that, she was an equity analyst at Citi Investment Research and an investment banker at Morgan Stanley.

Schechter Investment Advisors, an independent registered investment advisor and private capital firm, added Alan Slaughter as director of investment services. Slaughter, a senior investment services professional with more than 14 years of experience in family office service and asset management, served in several roles with investment advisor firms in the Boston area, including Via Global Advisors, Merrill Lynch, Lake Street Advisors, and Athena Capital Advisors.

Thrivent, the US financial services group, named two senior figures within its advisory and wealth management businesses. It appointed Nikki Sorum as senior vice president of Thrivent Advisors and Luke Winskowski as senior vice president of Advice and Wealth Management. Previously, Sorum was senior vice president of membership and served in several key field and marketing leadership roles at Thrivent. Winskowski leads the newly-created advice and wealth management organization. Winskowski was previously vice president and head of the Thrivent Advisor Network, Thrivent's platform for independent investment advisors, which he will continue to oversee.

Fiduciary Trust International appointed Miles Powell as regional managing director and senior relationship manager, based in Washington, DC. Powell, who reports to Lawrence Sternkopf, also oversees Fiduciary Trust International's office in Arlington, Virginia. He came from Wells Fargo Private Bank in McLean, Virginia, where he served as managing director and senior director of investment and fiduciary services for more than a decade. In that role, Powell was responsible for the performance of the firm's investment and fiduciary business in the mid-Atlantic region.

Christian Mitchell joined The Holdsworth Group as a managing partner to lead a new consulting and advisory practice at the Pasadena California-based investment firm. Mitchell spent 40 years in global professional services on the corporate, government and non-profit side, advising on governance and finance, capital markets and mergers and acquisitions.
Raymond James brought on board advisors Randy Campbell, Eric A Johnson, Mason McGiboney and Stacy Womack to its independent advisor channel. The group is based in Franklin, Tennessee.
The team, which includes registered client service associate Elizabeth "Beth" Wood, operates as Campbell Johnson McGiboney Wealth Advisors. Campbell, the original founder of the team's practice, has more than three decades of industry experience, beginning his career with The Robinson Humphrey Company, which through mergers and name changes evolved as Morgan Stanley. Johnson, director and senior portfolio manager at CJMWA and RJFS financial advisor, has been in the industry for more than 23 years, with experience at Smith Barney/Morgan Stanley. He and Campbell formed their business partnership and began working together as a team in 1996.
McGiboney, director at CJMWA and RJFS financial advisor, began his financial services career in 2014 after graduating with a degree in finance from Tennessee Technological University. Prior to joining Raymond James, he worked with the team at Morgan Stanley. Womack, director of retirement plans at CJMWA and RJFS financial advisor, joined the team in 2016 and brings over 25 years of hands-on experience in the corporate retirement plan industry. He is a member of the American Society of Pension Professionals and Actuaries and the National Association of Plan Advisors. Wood started her career in financial services over 18 years ago. Throughout her career, she has served in various roles, from back office to branch support.

Sheila Patel, chairman of Goldman Sachs Group's asset-management unit, left the division after almost two decades at the firm. She is stepping down from the partnership and will become an advisory director this year.