Summary Of North America Moves In Wealth Management - January 2021
Editorial Staff, February 23, 2021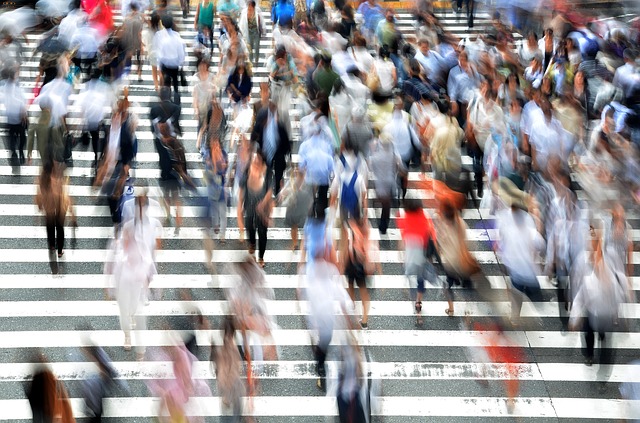 The roundup of wealth management executive and other senior moves in the market during January.
Advisor360°, a provider of an integrated suite of productivity tools for advisors, clients, and broker-dealers, appointed Chris Ollendike as senior vice president of sales. Ollendike has more than 20 years of experience providing bank trusts, broker-dealers, and registered investment advisors with wealthtech solutions, ideas and strategies. His most recent position as executive vice president, director of sales was at InvestEdge, which was sold to Featheringill Capital in 2020. Prior to that role, Ollendike co-founded FolioDynamix, a sales-focused software-as-a-service provider of investment management programs and wealth management platform solutions. (FolioDynamix was sold to Actua Corporation in 2014.)

CFA Institute appointed two new managing directors to join the leadership team. Paul Andrews was named managing director of research, advocacy and standards and Barbara Petitt was been named managing director of professional learning. Both report to CFA president and CEO Margaret Franklin.

Chilton Trust appointed Thomas Walsh as senior vice president of the Naples and Southwest Florida region.

Walsh has worked for nearly 20 years with wealth management clients. Most recently, he served as a principal and senior client advisor at Bessemer Trust. He began his career with an investment focus as a portfolio analyst with a Sarasota-based RIA. Walsh holds a master of science in finance from the Kelley School of Business at Indiana University and a bachelor of science in finance from the Lutgert College of Business at Florida Gulf Coast University.

Touchstone Investments, a mutual fund company, promoted Mary T Mock to senior vice president and head of distribution. Mock started her career at Western & Southern Financial Group (Touchstone's parent company) in 2004 as director of corporate recruiting. In 2006, she began her tenure at Touchstone Investments, a member of Western & Southern. She led sales teams as sales desk manager and regional vice president before serving as divisional vice president. In this latest role, Mock led mutual funds distribution within wirehouse, regional, bank and independent channels in the South division.

UBS hired Lynn Hunter, a market administrative officer to lead business administration, financial management, talent development and operations across eight UBS branches in San Diego, California. Hunter has experience as vice president and business service manager with Morgan Stanley and as vice president and business initiatives manager for California with Wells Fargo Private Bank.

Icon Wealth Partners, a privately-held wealth advisor business based in Houston, Texas, appointed two senior figures. Brooks McGee and James Pavlik joined Icon as managing partners from Houston-based RIA Avalon Advisors, where they were both managing directors. Joining McGee and Pavlik are Allison McKibbon, senior client relationship manager and Jack Wiesen, senior investment analyst.

Julius Baer recruited six new relationship managers for the Hispanic American market. These hires formed a new team, based in Zurich, under the lead of Philipp Frischknecht; they report to Andrea Cuomo, sub-region head for Hispanic America (HISPA).
Frischknecht joined from Credit Suisse, where he headed the private banking international segment for Latin America. He was responsible for a team of about 15 RMs covering 10 countries in the region. He brings 15 years of experience in the private banking industry.

Rodolfo Lizárraga Delgado, senior RM, brings 12 years of private banking experience. He joined from BBVA in Zurich, where he was a team head. Ricardo Amorin, who has two decades of banking experience, was formerly at Credit Suisse. Jürgen Ritz, who also joined from Credit Suisse, has 10 years of banking experience. Horacio Ruiz Moreno is an experienced banker and wealth manager who previously worked at Credit Suisse and Banco de Galicia y Buenos Aires SA. Alejandro Moreno Basols, who joined from Credit Suisse, also worked at BBVA and Edmond de Rothschild.

EisnerAmper appointed Susan N Dupuis as a principal in its personal wealth advisors group. Dupuis has more than 20 years of experience providing tax consulting and compliance services to high net worth individuals, trusts and estates, private foundations and closely held businesses. Dupuis previously built and managed her own boutique practice. Prior to joining EisnerAmper, she served as a tax partner for a national accounting firm in Boston.

Concurrent, a partnership of advisors affiliated with Raymond James Financial Services, appointed two teams in Kentucky. Tracy Thacker, head of Thacker Wealth and Retirement, and his team comprising Tammy Duncan, Penney Brooks, and Debra Thacker joined the Concurrent network. They were formerly with Edward Jones and hold $259 million in assets under management. Thacker is a native of Owensboro with more than three decades of experience in retirement, estate and financial planning, as well as portfolio and risk management.

Brian Shapiro, former chief strategy officer at Private Client Resources, created a new business, Altstmark. The business is a software-as-a-service solution aimed at removing inefficiencies within private capital markets management and reporting. The firm is targeting private banks, investors, trust companies and wealth advisors. Shapiro was CSO at Private Client Resources from September 2017 to September 2020, according to his LinkedIn profile. He was also an operating partner and advisor, private equity and real estate fund services, for NES Financial.

Aaron Wealth Advisors appointed Jennifer Barry as an investment advisor, managing director in Chicago responsible for providing comprehensive wealth management services to individuals, families, and related institutions. Barry previously had a 26-year career at Citigroup where she was a regional sales manager/MD for institutional equity sales in Chicago. Prior to her management role in Chicago, Barry was a senior sales producer in the Citi Boston office from 1997 to 2009. She was a financial analyst at Salomon Brothers in High Yield Capital Markets from 1994 to 1996.