Missouri-Based RIA Expands Into Northeast, Plans Wider Footprint
Tom Burroughes, Group Editor , February 19, 2021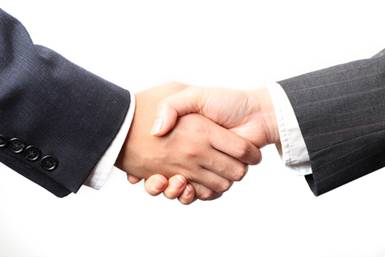 Moneta already oversees almost $24 billion of client money, making it one of the largest such wealth management houses in the US. Its growth is part of a trend of "Meta-Firms" taking shape in the market, both through organic growth and M&A deals.
Missouri-based Moneta, an RIA overseeing almost $24 billion in client money, is bulking up its business by adding The Berry Group of Worcester, Massachusetts. The deal is yet another sign of M&A activity continuing to reshape a large chunk of North America's wealth industry.

This addition is expected to bring $625 million in assets under management and represents the firm's first presence in the Northeast, Moneta said in a statement yesterday. Moneta wants to expand its footprint in the US.

The Berry Group principals Sarah Berry and Michael Machnowski will join Moneta's decision-making partnership group as part of the move.

"As a firm that has been owned exclusively by our partners and professional staff from the start, we are in the unique position to grow without private equity," managing partner and chairman Eric Kittner, said.

"Sarah and Mike are very much aligned with our emphasis on having true shared equity in growing the business. Our model supports the independent mind-set in allowing advisors to remain owners of their businesses and, at the same time, leverage our network and resources to grow in ways they couldn't have on their own."

"Moneta offers an incredible platform to help us run our business and brings the stature of being a Top 10 independently owned RIA," Machnowski said. "It would take us years to build what they already have. By joining forces, we can focus even greater attention on our clients."

Moneta's office presence now includes Denver, Kansas City and the greater Boston area, in addition to St Louis. The firm expects to grow into other markets, it said, targeting the RIA industry.

Among recent big deals was that of California-based Cetera, which bought the Voya Financial Advisors business from its New York-listed parent, Voya Financial, acquiring almost $40 billion in assets - one of the biggest such deals in the US wealth sector so far.

The transaction is yet another example of the North American wealth industry undergoing a busy M&A period, as reported here. One theme has been the rise of large, nationwide firms using scale to cope with rising client and regulatory demands. ECHELON Partners, the California-based consultancy and investment bank, has been bullish about the trend. It has reported that there were 205 deals completed last year, just over 203 for the whole of 2019. DeVoe's total – based on slightly different metrics – shows 159 deals completed in 2020, up from 132 in 2019 and 101 in 2018. DeVoe argues that a standout trend has been the rise of the "Meta-Firm" – a set of about 25 large RIAs with differentiated business strategies holding $10 billion-plus of client money.