Who's Moving Where In Wealth Management? - AmeriTrust, Argent, CIBC, Others
Editorial Staff, February 19, 2021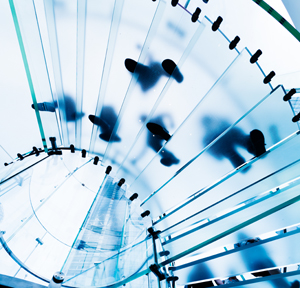 The latest senior moves in wealth and asset management from across the US.
AmeriTrust
AmeriTrust, part of Argent Financial Group, has announced today that Kenny Brown Jr has been promoted to senior vice president and chief operating officer. In this role, Brown will oversee the day-to-day administrative and operational functions of the company and report to Harvie Roe, AmeriTrust CEO.

Brown joined AmeriTrust in 2017 as assistant vice president and portfolio manager and was named vice president of business development in 2019. Prior to AmeriTrust, he spent four years at AmeriTrust in Oklahoma City - also part of Argent Financial Group - as a portfolio manager and a vice president and relationship manager. He also served for five years as a financial and investment analyst at GuideStone Financial Resources in Dallas, Texas.

Brown earned his bachelor's degree in business administration and master's degree in finance from Dallas Baptist University. He is a registered investment advisor representative and is a level II candidate in the Chartered Financial Analyst program.
AmeriTrust provides trust administration, investment management and financial planning services and is part of Argent Financial Group, the largest independent trust-based wealth management company in the South.

Schroders
UK-listed CIBC, the Canada-based group providing services including wealth management, yesterday announced that Larry D Richman will retire and step down from the CIBC Bancorp USA board of directors, effective March 31. This wraps up the planned transition that began in 2019 when Michael G Capatides was appointed group head, CIBC US region, and president and chief executive, CIBC Bank USA.

"Larry has led a long and distinguished career as one of Chicago's most dedicated commercial bankers," Capatides said. "Larry and his team built a commercial bank that ultimately provided a strong foundation from which CIBC could build its US business and we are grateful for the leadership he has provided since our two companies joined together."

Richman spent his entire 40-year career in Chicago, including 25 years at LaSalle Bank, ultimately joining The PrivateBank as its president and chief executive officer in 2007. Richman joined CIBC in 2017 through its acquisition of The PrivateBank, serving as a member of the CIBC Bancorp USA Board of Directors as well as president and CEO of CIBC Bank USA and Group Head for CIBC US. In 2019, he moved into his current role as chair for the US bank.

In the US, CIBC Bank USA provides commercial banking, private and personal banking and small business banking solutions, and CIBC Private Wealth offers investment management, wealth strategies and legacy planning.