Investors Press To Protect Stranded Seafarers
Jackie Bennion, Deputy Editor, January 15, 2021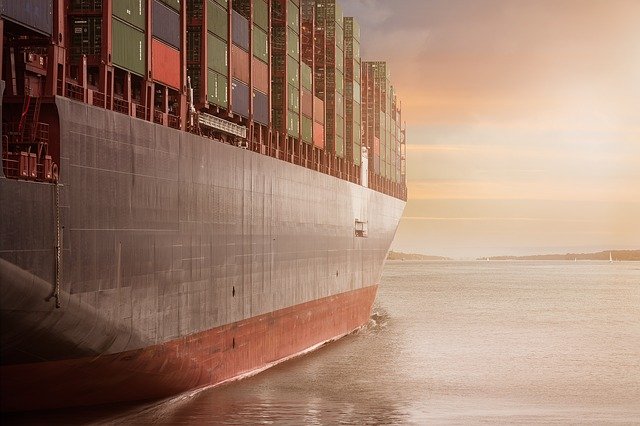 A group of asset and investment managers are drawing attention to a humanitarian crisis unfolding at sea that is posing serious material risk to global supply chains.
ESG credibility
For wealth managers, being able to show that portfolio company supply chains are operating reliably and sustainably has become essential to maintaining ESG credibility. The pandemic has no modern parallel for exposing the vulnerability of just-in-time supplies that operate in a maze of ocean-going logistics and account for 90 per cent of all global goods movement. Modern slavery and trafficking attract more investor attention, with a report expected this week on how to strengthen oversight in the financial sector.
Consulting with trade bodies, such as the International Labor Organisation and the International Transport Workers' Federation, signatories, including Achmea Investment Management, ACTIAM, Ethos Foundation, Lombard Odier Investment Management and MFS Investment Management, all calling for the following measures:
-- Designate seafarers as "key workers" and put processes in place to allow crew changes to happen safely;
-- Use a publicity campaign to raise awareness of the scale and risks the pandemic is already creating for seafarers and sustainable supply chains;
-- Share the International Maritime Organisation's 12-step protocol to help implement a universal approach to protecting these workers; and
-- Safeguard them so they don't spend more than a legal maximum 11 months on board and limit any unavoidable extension to crew contracts.
Those supporting the action have agreed to press their own portfolio companies to ensure that they do whatever is possible to mitigate risk.
"As investors, it is clear that this is no longer solely a shipping industry problem nor a crisis that the shipping industry can resolve on their own," Jenn-Hui Tan, global head of stewardship and sustainable investing at Fidelity International, said.
"Shipping is responsible for 90 per cent of global trade and holds the key not just to a global economic recovery but to maintaining our current way of life," she said. "As stewards of capital, we have a broader responsibility to the communities and societies in which we operate."
The collective is asking charterers, especially those charting vessels frequently, for flexibility over shipping company requests, for example changing routes to accommodate crew changes and considering financially supporting their repatriation.
Corey Klemmer, director of engagement at Domini Impact Investments, said that seafarers trapped by their jurisdiction and COVID restrictions are essential workers facing a humanitarian crisis. "We need companies and their industry groups to step up and address the issue for the sake of these workers and our global economy."
Many church-based groups have also signalled their support. Vice chair of the Episcopal Church's Committee on Corporate Social Responsibility, the Reverend Canon Brian Grieves, said that for his church this is personal.
"We have had decades of ministry to seafarers, since 1834 in fact, through the Seamen's Church Institute, and these mariners are an integral part of our church family. Our concern for their welfare is urgent."
Fidelity said that the humane treatment of sea workers affects all investors and the portfolio companies that depend on these workers.