Who's Moving Where In Wealth Management? - BNY Mellon WM, Schechter
Editorial Staff, January 8, 2021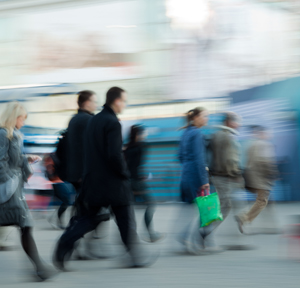 The latest senior moves in asset and wealth management from across the US.
BNY Mellon Wealth Management
Bank of New York Mellon Wealth Management, overseeing $265 billion of assets under management, has named Charmaine Tang as senior client strategist, in Dallas, Texas.

In this role, Tang will support the wealth needs of high net worth individuals, family offices, business owners, executives, private foundations, and non-profit endowments and foundations. She will report directly to regional president, Todd Carlton.

Tang brings 25 years of industry experience to the Dallas market, with considerable strategic, planning, governance, and investment management expertise. Most recently, she was an executive director with JP Morgan Private Bank and the philanthropic market executive for the Central and West regions at Bank of America Private Bank. Prior to that, she was an equity analyst at Citi Investment Research and an investment banker at Morgan Stanley.

Charmaine earned a bachelor of science degree in finance and accounting from New York University's Stern School of Business. She serves on the executive committee and the board of directors of the Texas Women's Foundation. Tang is also on the board of directors for the Dallas Holocaust and Human Rights Museum, where she serves on the Governance Committee.

Schechter Investment Advisors
Schechter Investment Advisors, an independent registered investment advisor and private capital firm, has added Alan Slaughter as director of investment services.

Slaughter, a senior investment services professional with more than 14 years of experience in family office service and asset management, has served in several roles with investment advisor firms in the Boston area, including, Via Global Advisors, Merrill Lynch, Lake Street Advisors, and Athena Capital Advisors. He graduated from the University of Pittsburgh in 2006 with a degree in music.

A Michigan native, growing up not far from the Schechter home office, he now lives in Boston, Massachusetts.