A Rich Menu: The Colony Group's CEO Trumpets Segmentation Stance
Tom Burroughes, Group Editor , January 6, 2021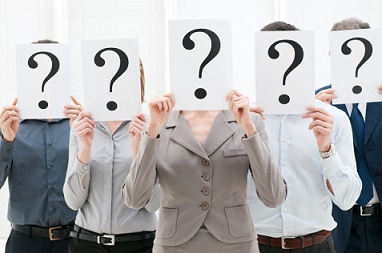 An enduring debate in wealth management is how advisors should segment clients, or should they at all? Should they be guided by financial metrics, such as minimum investible assets, or by sources of the money? We talk to The Colony Group, an organization gathering a wide variety of advisory groups under one roof.
Organic
Most of the segments under the Colony Group roof developed organically, rather than via some kind of top-down blueprint, Nathanson said.
"Our expertise serving business owners, athletes, entertainers, and institutions was dramatically increased through targeted mergers with the right firms," he said.
FWR asked how segmentation helps client retention and attracting advisors to join.
"By adjusting our services for what clients actually need and not just what we might want them to need, I believe that we offer more impactful and targeted services to them. Logic dictates that this can only be retentive," Nathanson said.

"On the topic of recruitment, I think that our consistent growth certainly has been attractive to prospective team members. As to whether our approach to specialization has been part of that, I think the answer is: partly. The fact that our specializations include athletes, entertainers, and other high-profile clients probably is attractive to some candidates. I also think that the fact that we are differentiated from our competition is attractive to many candidates," he said.
The Colony Group has brought the following organizations under its umbrella over the past decade:
-- 2019: Glass Malek (CA, entertainers);
-- 2019: Harvest Capital Management (NH, business owners and entrepreneurs);
-- 2019: Aurora Financial Advisors (MA, family dispute resolution services);
-- 2018: Bridgewater Wealth Management (MD, athletes and public personalities);
-- 2018: Blue Water Advisors (NY, business owners and entrepreneurs);
-- 2017: Jones Barclay Boston (CO, athletes);
-- 2015: CapGroup Advisors (VA, institutions); and
-- 2013: Mintz Levin Financial Advisors (MA, professionals).
Keeping it all together
So how does Nathanson and colleagues keep all these disparate businesses operating together smoothly? Complexity is every CEO's headache – what is his solution?
"We have fully dedicated professional management, operations, strategy, investment, finance, marketing, legal, and compliance teams that enable what we call a One-Colony approach within our company. We also have a single, overarching culture that values `super teams before super stars' and that emphasizes conscious leadership. Yet, we do not seek to snuff out the cultures that join us," he said.
"Rather, we ensure that they are consistent with our national culture and otherwise nurture them as a source of strength and diversity. We see them not as a liability but as a valuable asset," he added.