Position For Rapid Recovery, Use Excess Cash In Portfolios - Citi Private Bank
Tom Burroughes, Group Editor , December 7, 2020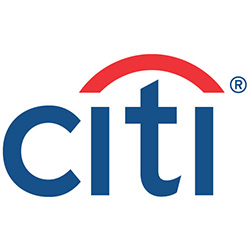 The US-based private bank struck an optimistic note in setting out its 2021 outlook. Among its main points was that clients should put any spare cash into portfolios and be fully invested.
Citi Private Bank thinks clients must push any excess cash into portfolios and stay "fully invested" to tap into what it predicts will be a rapid recovery from the COVID-19 pandemic, accelerating innovation, ultra-low interest rates and mispriced securities.

The US-based organization has published Outlook 2021: The New Economic Cycle: Investing for a Post-COVID World.

"This edition outlines why this is a remarkable time to be an investor. Just as the pandemic changed the price of every security when it arrived, the departure of COVID will mark the beginning of a new economic cycle, creating new opportunities for investors," the bank said, striking an ebullient note.

"The tailwinds for 2021 are underappreciated: our financial system is strong, government actions to protect individuals and businesses have been effective, technological innovation continues to accelerate and there was a successful scientific sprint that developed an effective vaccine in record time," Citi Private Bank said.
As this extraordinary year winds down, banks and wealth managers are as usual setting out their views for the following 12 months. The arrival of vaccines, very loose monetary policy and the prospect of pent-up consumer spending next year has encouraged some asset allocators to predict further equity market gains. One concern this publication has noted is that bonds, because they offer very low yields, are not seen as providing much diversification ballast. Instead, a number of managers have told this news service that they are using options and other derivatives instead to hedge downside exposures.

The global economy will recover more quickly and robustly from the COVID recession than after a "more typical large downturn", the bank said. The virus has been an "exogenous shock", hurting some economic sectors but leaving others intact and even benefiting some areas "mightily", it said.

"Employment and spending will rebound faster as a result," the bank continued.

"The investment opportunities in this new economic cycle will reflect many new realities, shaped by the impacts of technology upon our lives during this pandemic, as well as upon the values that we share," David Bailin, chief investment officer of Citi Private Bank, said. "Our optimism going into 2021 is buoyed by strong financial institutions, high household savings and growing confidence levels among businesses and consumers alike. We're also seeing increased investor optimism due to low global interest rates that will enable a full economic recovery."

Going into next year, distortions to asset class values will unwind, the banks said. There will be numerous beneficiaries, including "COVID cyclical" sectors, such as financials, industrials and real estate, as well as hotels, restaurants and airlines, it said.

The bank added that portfolios should continue to be tilted toward "unstoppable trends" that have been in place before the virus, such as longer human lifespans, "greening", digitalization and the rise of Asia.

"We're also recommending modifying the ratio of equity to debt to reflect the interest rate environment and the numerous undervalued opportunities in global markets. In contrast, fixed income portfolios should only reflect the best yield opportunities across the globe. For qualified investors, the bank recommends certain capital market strategies that can create income from market volatility," it added.