Who's Moving Where In Wealth Management? - Blackstone, Adara, Others
Editorial Staff, November 23, 2020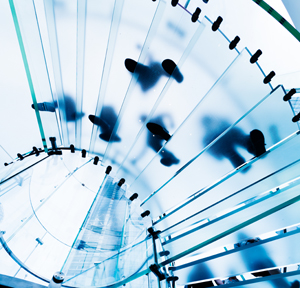 The latest senior moves in North American wealth management.
US-listed investments heavyweight Blackstone has appointed the former co-chief executive of Germany's enterprise software group SAP to be its global head of portfolio transformation and talent.

In this newly-established leadership role, Jennifer Morgan will be responsible for a team within Blackstone's portfolio operations group helping the firm's 200 plus portfolio companies drive growth through digital transformation.

Morgan was the first female CEO of a Germany-listed business. She also served in various, additional leadership roles at SAP over 16 years – including serving on its executive board between 2017 and 2020. Morgan holds a BA in business administration from James Madison University and is currently a board member of Bank of New York Mellon and of the National Academy Foundation. She is also on the Board of Advisors at James Madison University's College of Business.

Blackstone oversees $584 billion in assets, covering private equity, real estate, public debt and equity, life sciences, growth equity, opportunistic, non-investment grade credit, real assets and secondary funds.

Adara Wealth Management
A new wealth management business based in Tucson, Arizona has launched, affiliating with LPL Strategic Wealth Services.

The new organization is Adara Wealth Management, formed by financial advisors George Chardukian, Adam Goldstein and Maria Peralta.

The team will use LPL's broker-dealer, corporate RIA and custodial platforms and receive support from LPL professionals for day-to-day operations as well as long-term business management. The advisors, who served about $380 million in advisory, brokerage and retirement plan assets, are joining from RBC Capital Markets.

Professional Wealth Advisors
Professional Wealth Advisors has named two new partners and members of its wealth management team, according to the Chicago Daily Herald.

Wealth advisor Stewart Burchfield brings with him more than 20 years of financial services experience. Wealth advisor Lou Auriemma joins PWA with "many years of experience in the financial services industry", the report said.