Who's Moving Where In Wealth Management? - Aegon Asset Management, BNY Mellon
Editorial Staff, November 19, 2020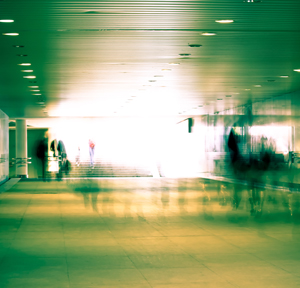 The latest senior moves in wealth and asset management from across the US.
Aegon Asset Management
Alexia Gottschalch has been named managing director and head of client strategy for global real assets at Aegon Asset Management in a newly-created role.
Based in New York, Gottschalch will lead a team of eight supporting the sales process for real assets strategies. This will include liaising with the firm's sales, product, and marketing units as well as with portfolio managers and researchers in the global real assets group.
She has extensive experience in the real assets market in the US and Europe, having led teams in London, The Hague, New York, Copenhagen and Munich. Gottschalch will report directly to Aegon AM's chief investment officer for Real Assets Scott Coté.
Gottschalch joins from Invesco, where she was most recently managing director and head of outsourced CIO. She also led client and business development strategy at JP Morgan, managing the capital strategy for its $70 billion global real estate business, and before that was global head of capital markets at Grosvenor.

BNY Mellon
BNY Mellon Wealth Management has named Adam Innerst as market president in Houston, Texas to lead the region's wealth management practice, with responsibility for client strategists, wealth managers and support staff.

Innerst reports to regional president Todd Carlton.

Prior to this, Innerst worked at Bank of America Private Bank where he was a senior vice president and senior wealth strategist. Previously, he was a senior wealth advisor for Northern Trust in Houston and a senior wealth advisor for JP Morgan in New York and Greenwich, Connecticut.

Innerst also completed the Certified Private Wealth Advisor, Executive Education Program through the Investments & Wealth Institute. A licensed attorney in New York, Adam is a member of the New York State Bar Association and the Houston Estate and Financial Forum.