The Colony Group Launches Non-Financial Services Offering
Tom Burroughes, Group Editor , September 18, 2020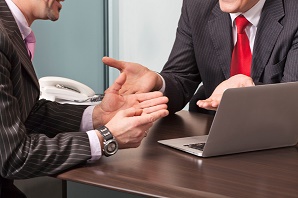 Services such as healthcare, cybersecurity, travel and careers advice are part of the new range, tapping into a trend of wealth managers seeking to provide value-added features that go beyond tax advice or asset management.
The Colony Group, a US wealth and business management company, has launched Curated by Colony, a range of non-financial services covering areas such as travel, healthcare, career development and cybersecurity.

The offering is an example of how there is far more to wealth management than just managing money or taxes. This news service has covered a number of articles about the needs of ultra-high net worth clients - sometimes covered under the banner of "concierge". (Family Wealth Report hosted a conference in the fall of 2018 about the "full balance sheet" of clients' lives, examining areas such as medical care, aviation and cybercrime.)

Colony said its service offers a "robust selection of handpicked services across health and wellness, career development and lifelong learning, cybersecurity, custom travel, and more to help enhance clients' wellbeing".

Colony's services include business management for some of the top talent in the entertainment and professional sports industries, business transition planning for closely held companies, divorce and dispute resolution services, and sustainable investing solutions for private wealth and institutional clients, in addition to wealth and investment management services.

The new service launch follows Glass Malek joining the firm in September 2019, expanding the firm's business management services and West Coast footprint. Additionally, Harvest Capital Management joined The Colony Group in August 2019, adding its services and capabilities for business owners and family office clients.

The Colony Group has offices in California, Colorado, Florida, Maryland, Massachusetts, New Hampshire, New York and Virginia. The firm traces its origins to 1986.