Strategy
How Recruiting For Wealth Management Looks Right Now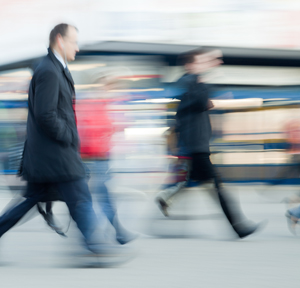 We look across the wealth management jobs market to examine recruitment trends, remuneration and changes wrought not just by the pandemic but by other forces affecting the sector.
Pandemic or not, the competition for wealth management talent remains fierce and demand for good advisors and executives far outstrips availability.
"Top advisors continue to be in demand because they generate top line revenue and control the revenue stream," said Mark Elzweig, a New York-based executive recruiter. "Firms would definitely like to hire as many good advisors as they can. It's not the same as hiring other employees who are adding to overhead."
The seller's market for advisors was underscored when LPL, the largest independent broker-dealer in the US, announced a generous compensation deal to try and lure more advisors to join the firm as employees.
LPL is offering advisors who generate $350,000 in annual revenue a 50 per cent payout, which increases to 60 per cent for revenue over $1 million and 70 per cent for revenue over $5 million. That could mean a pay increase of as much as 33 per cent for advisors who are employees of wirehouses like Merrill Lynch and UBS.
Most RIA hires, however, will come from other independent advisory firms, according to the latest RIA Benchmarking Study from Charles Schwab. Nearly 40 per cent of respondents to the survey said they are hiring from other RIAs.
What's more, despite the pandemic, nearly 75 per cent of advisory firms said they plan to hire more advisors this year.
What are hiring firms looking for?
Larger firms usually want advisors who can generate at least $1 million in revenue, according to Louis Diamond, executive vice president for New Jersey-based Diamond Consultants. Advisors who have a CFP certification and niche practices catering for markets like doctors and divorcees are also in high demand, as are women and minorities, Diamond said.
Younger, NextGen advisors who can replace the aging Baby Boomer demographic are also highly sought after, recruiters said.
Advisory firms are increasingly looking for younger talent at universities, those who have a financial planning degree and graduate programs said Lisa Salvi, vice president in Charles Schwab's Advisor Services division.
RIAs are increasingly hiring executives from other industries with specialized skills to fill positions such as tech and marketing, Salvi added.
"Wealth management firms want to hire advisors on their way up," according to Elzweig. "They want people who will grow and who have a multi-generational connection with a family. They're not as big on older advisors with declining production."
Advisory firms which are filling senior level executive positions are looking for executives who can demonstrate that they are "passionate leaders," according to Kathy Freeman, who runs her own California-based executive search firm.
Most firms which are hiring senior executives still want to meet candidates in person, Freeman added. "These positions are too important for Zoom calls," she said.