Who's Moving Where In Wealth Management? - First Bank & Trust Company, Round Table WM, Others
Editorial Staff, August 7, 2020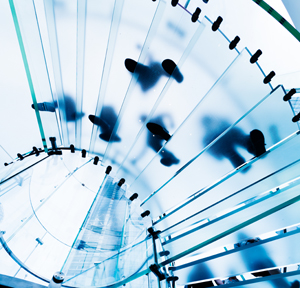 The latest moves in North America's wealth management sector.
First Bank & Trust Company has appointed James A Hotchkiss to join its wealth management arm.

Hotchkiss began his career in financial services in the Richmond metropolitan area following graduation from the University of Richmond. He has been providing wealth management services to his clients for 18 years, partnering with trust advisors, private bankers, and portfolio managers.

The First Trust and Wealth Management Division currently manages $400 million in trust and brokerage assets.

The US community bank has locations in southwest Virginia, northeast Tennessee, and New River and Shenandoah Valleys. In November last year the firm appointed Christopher T Henry as senior vice president of its wealth management division, First Trust and Wealth Management.

Round Table Wealth Management
Round Table Wealth Management, whose headquarters are in Westfield, New Jersey, has hired Kimberly Sharp as managing director, head of wealth services.

Sharp has more than 20 years of experience in business management and consulting across various business sectors. In her previous role, she was the president of a business coaching and consulting firm.

The firm is a fee-only RIA with offices in New York City, Westfield, New Jersey, Boca Raton, Florida, and Bend, Oregon. Round Table provides clients with a multi-family office service with over $1 billion in assets under management (as of December 31, 2019). It serves clients in the US and abroad, and was founded in 1999 by Steven Giacona.

Bain Capital Ventures
Bain Capital Ventures has appointed Aaref Hilaly as a partner to focus on seed and Series A investments in infrastructure and application software.

His hire gives BCV six investing partners across its San Francisco and Palo Alto offices, bolstering the firm's early-stage investing practice on the West Coast.

Hilaly brings over 20 years of experience as a serial entrepreneur and early-stage investor, most recently serving as a partner at Sequoia Capital for seven years and then at Wing Ventures. Prior to working in venture capital, Hilaly founded two software companies, which he led to exits. As president and CEO of SaaS analytics company Clearwell, Hilaly was a member of the founding team and scaled the company to $100 million in recurring annual revenue and an eventual $410 million acquisition by Symantec. Previously, he was founder and CEO of data center automation company CenterRun, which was acquired by Sun Microsystems.

Bain has more than $5.3 billion under management, and invests from seed to growth in a range of enterprise technology sectors, including cloud infrastructure, SaaS, security, commerce, fintech, and healthcare, as well as data-driven consumer companies. Recent investments include Airbase, Cameo, Clockwise, Finix, Kalderos, Material Bank, Netdata, Nightfall, SmartRent, Verana Health, and VoiceOps.