Advisors Must Give Wealth Protection Top Prority - Study
Tom Burroughes, Group Editor , May 19, 2020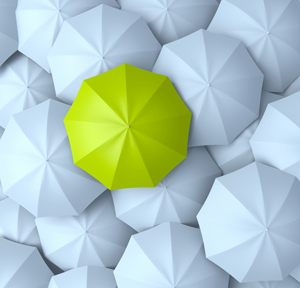 Wealth protection takes top priority for advisors, perhaps the equivalent of the "do no harm" Hippocratic Oath of the medical profession. The doctor's motto is perhaps a fitting one in the current pandemic.
When a crisis strikes, a natural reaction is for people to protect what they already have rather than chase gains. A new wealth management study backs up that logic.

Cerulli Research polled advisors to high net worth and ultra-HNW clients, and found that 83 per cent of them say wealth preservation is the most important investment objective when working with their clients. Tax minimization came some way behind, although is still a big issue (64 per cent). Other high priorities are wealth transfer (61 per cent), and risk management (57 per cent). Cerulli surveyed more than 50 advisory firms that focus on providing wealth and estate planning services to HNW and UHNW individuals, including multi-family offices, RIAs, wirehouses, private banks, and trust companies.

"Asset and wealth managers currently servicing or seeking to grow their market share in the high net worth market must be prepared to address investor needs with specific and targeted strategies that can protect client capital in increasingly volatile markets," Cerulli said. Its study is called The Cerulli Report - US High-Net-Worth and Ultra-High-Net-Worth Markets 2019.

The study classifies HNW households as those with greater than $5 million in investible assets and ultra-high net worth households as those owning a minimum of $20 million.

As people become richer, they focus more on protecting what they have rather than amassing more wealth.

"As competition for HNW market share intensifies, asset managers that are able to provide relevant and timely solutions to meet the evolving needs of HNW investors will stand to benefit in the current market environment," senior analyst at Cerulli, Asher Cheses, said.

Such comments add to the debate about how the financial services industry more broadly, such as the asset management segment, will position itself to handle the fallout from COVID-19 (see an editorial analysis here). With interest rates often negative in real terms (and actually negative in nominal terms in countries such as Japan and Switzerland), wealth preservation is difficult to do in cash or with "risk-free" government bonds. HNW and UHNW investors have been encouraged to park more money in private markets over recent years because of weak yields.

Advisors will need to be alert to clients' worries and avoid being fired if they haven't communicated sufficiently during the pandemic. Another challenge is for advisors to ramp up sales, marketing and communications with existing and potential clients so that they can drive up revenues. In recent weeks the US wealth management house Hightower launched programs designed to help wealth managers achieve such goals.