Reallocating Assets After Global Pandemic - What Wealth Managers Say
Charles Paikert, New York, May 15, 2020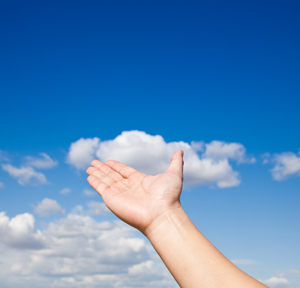 FWR talks to a range of North American wealth management firms about how they think clients should deploy their assets to deal with the aftermath of the pandemic, a possible second spike in the virus, and policy counter-measures.
What to avoid
What should investors avoid when reallocating assets this year? Airlines and cruise ship lines top the list, say investment professionals.

Likewise, brick-and-mortar retail chains and companies associated with sharing vacation homes or office space are "not ideally positioned" for the post-COVID-19 economy, said Laura Kane, head of thematic investing in the Americas for UBS Global Wealth Management.

Wescott is steering clear of sectors highly exposed to "economic sensitivity" such as energy, commodities, materials and industrials, said McCarron. And Wilmington Trust is staying away from utilities and companies in the financial sector while at the same time is "considering gold for the first time."

Real estate as an asset class drew a mixed reaction.
Wilmington Trust is avoiding malls, new residential housing and stores. But Roth expects industrial warehouses and Class A office buildings to "do very well."

Colony's Blackwell also expects Class A properties "to stay steady," noting trends toward online shopping were already in place. "Businesses are still going to want a shiny new office where they can bring clients even if there's less people working there," he said.

But other real estate investments will depend on the ability of managers to "improve and reposition properties," Blackwell added.

The market-economy disconnect
The seeming disconnect between the markets and the economy for most of the past month has compounded the asset allocation challenge facing wealth managers.

Noting the stock market's performance, in spite of the fact that 36.5 million jobs have been lost in the US in the past two months, "You'd think we were living in the Twilight Zone," Incapital's Leary said.
However, 'Don't Fight the Fed' is one of the time test-rested maxims followed by stock market professionals, he said.

Indeed, the Federal Reserve Board's massive injection of liquidity into the credit system as well as record low interest rates help account for what Leary calls "equities asset inflation."

But a buoyant market "is pricing in a lot of things going right, including quick introductions of a vaccine, treatments and people getting back to work," according to Blackwell. "Could that happen in two years? Yes. But in the next three months there's a lot of room for disappointment."

Roth agreed.

A frothy market "is priced for perfection," he said, while disappointments in needed government cash transfers or vaccine trials can easily lead to "more downside."
Wealth managers and their clients need to recall the fundamentals, Roth said.

"Follow your plan, don't make major changes, rebalance at the appropriate time and don't jump in and out of the markets."

No one predicted that the US stock market would rebound so quickly after reaching its low on March 23, Roth said. And the markets may well hit new lows again, he warns.

If that should happen, Roth said, investors need to call on whatever reserves of discipline they have and remind themselves that it's better to ride the market down and then back up "than to get out and never get back in."