Reallocating Assets After Global Pandemic - What Wealth Managers Say
Charles Paikert, New York, May 15, 2020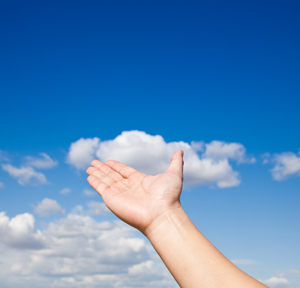 FWR talks to a range of North American wealth management firms about how they think clients should deploy their assets to deal with the aftermath of the pandemic, a possible second spike in the virus, and policy counter-measures.
The need for large-cap stocks
Investment professionals also agree that large cap tech stocks - exemplified by companies such as Microsoft, Apple, Facebook and Google's parent company Alphabet - have become a safe harbor for investors looking to take advantage of an equity risk premium.

Large cap domestic growth stocks, led by the so-called FAANG stocks (adding Amazon and Netflix to those mentioned above) now make up approximately 40 per cent of Frost Investment Advisors model portfolio, Alan Adelman, chairman of the firm's equity strategy committee, said.

After reviewing its asset allocation strategy in the wake of the pandemic, Frost, a wholly-owned subsidiary of Frost Bank in San Antonio, with over $5 billion in AuM, exited its emerging market and small cap holdings, maintained a small exposure to mid-cap stock and focused on what Adelman calls "traditional core stocks" such as Microsoft.

"We wanted good core exposure to industry leaders and companies that are well-positioned as vital for consumer staples," he said.

Large cap-tech stocks are poised to be leaders in the post-pandemic economy, according to Tony Roth, chief investment officer for Wilmington Trust. Large cap healthcare stocks and top-tier companies that sell consumer staples are also expected to perform well, says Roth. Investors seeking to take advantage of this kind of equity exposure should consider active managers, he added.

"Active managers are the way to go right now," Roth said. "They are more apt to add value in volatile times."

And investors shouldn't limit themselves to just the biggest and best known large cap tech stocks, says Wescott's McCarron.

"We're shifting up in market cap," McCarron said. Buying large companies like Proctor & Gamble and Johnson & Johnson that are considered "defensive staples" has been part of that re-allocation, he added.
Wescott is also looking at large companies that are well run but "a level below" the FAANG stocks, such as Adobe Systems, Comcast and Verizon, according to McCarron. "We think companies that can be resilient today and stronger tomorrow are part of a good investment strategy," he said.

The fixed income challenge
As interest rates drop to historic lows, the fixed income portion of a client's portfolio is becoming particularly challenging in the wake of the pandemic.

"Investors looking for higher yields in the near or mid-tem will be disappointed," Patrick Leary, chief market strategist for Incapital, a fixed-income wholesaler to advisory firms, said. "A 10-year Treasury below 1.0 per cent will push investors into riskier assets. And if the yield is too good to be true, it probably is."

Investment grade corporate bonds, despite yielding just slight over 2 per cent for a five-year note, still offer an attractive alternative to government bonds, Leary said. High quality companies like Apple - not known for issuing debt - are now taking advantage of cheap credit, he noted.

"Investors have plenty of options," Leary said. "But there are caveats - they should diversify among sectors, stick with the cream of the crop and companies that have strong balance sheets. And beware of businesses that will be negatively impacted by the crisis, such as energy companies."

Despite the news that the Federal Reserve Bank of New York will start buying exchange traded funds, Leary said that high and ultra-high net worth investors are better off with individual bonds.

"ETFs can be good for small IRA accounts, but more sophisticated investors should take advantage of a pure fixed income return," he said. "ETFs are more susceptible to underlying risk. They are subject to perpetual securitization and they never mature."

Frost is also overweighting investment grade credit, according to Adelman.

"More high quality companies are issuing debt," he said. "We're looking at intermediate fixed income securities to reduce equity exposure and take risk off the table."

So-called "catastrophe bonds," a high-yield debt instrument designed to raise money for companies in the insurance industry in the event of a natural disaster, are another fixed-income option, said Colony's Blackwell.

"There is market risk and investors need to do due diligence, but it's a different way to get income into the portfolio," he said.