Surveys
Yes, Regular Advisor-Client Conversations Really Build Value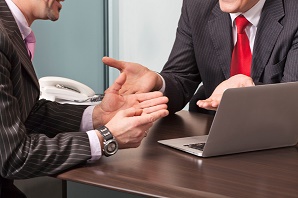 Perhaps it should not need a survey to prove the point, but a study of advisors and clients in the US shows that regular conversations about wealth, financial plans and life events are appreciated by clients and build satisfaction.
A survey by US-based Carson Coaching finds that regular advisor-client contacts really do drive up customer satisfaction – but almost half of clients don't know how much wealth managers are paid, figures show.
The study polled about 140 wealth advisors and more than 1,000 clients. The study shines a light on what wealth management professionals should do to build trust and show value, particularly at a time when clients may be looking to review their arrangements after the COVID-19 pandemic and associated lockdowns end.
Some 94 per cent of respondents who knew how their advisor is compensated felt that they received adequate value, versus only 82 per cent of those who were in the dark. On the other hand, 49 per cent of advisors don't know how their advisor is compensated.
Clients' confidence in their retirement rises as much as 11 per cent when advisors provided additional planning services.
Almost nine in 10 clients who are satisfied with their advisor interact with them four or more times a year.
"With a notable uptick in individuals reaching out to financial advisors for the first time in their lives due to the coronavirus and market upheaval, there's no better time for advisors to re-examine and adjust their value proposition and how they engage with clients," Jamie P Hopkins, managing director of Carson Coaching and director of retirement research for Carson Group, said.
"Some of the data challenged what I viewed as industry best practices. For example, value was strongly correlated with the number of interactions an advisor had with a client. Many of these interactions have had to shift to phone and videoconferencing due to social distancing efforts of late, but it just goes to show that human connection is key, especially in times of uncertainty or distress. The traditional once or twice a year reach out is simply not enough for most clients."
Long-term care and estate planning increase advisor value, the study showed. These are often the last planning topics covered between an advisor and client, yet 61 per cent of clients with an estate plan in place felt highly confident about retirement and 74 per cent expressed high satisfaction with their advisor.