Surveys
Luxury Sector Wrestles With Pandemic Impact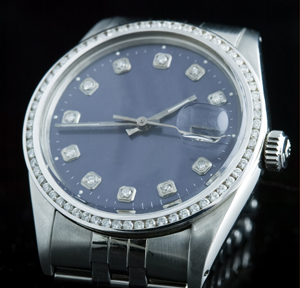 The health of the global luxury industry can be a barometer for the wealth management sector to watch, as it often signals optimism and willingness to spend. However, the virus pandemic is no conventional economic shift. A business group sets out views about what the future may hold.
A study of the Global Luxury Expert Network finds that more than a quarter (27 per cent) expect the COVID-19 crisis will last for up to six months, with smaller numbers predicting that it will endure for longer, underscoring why the luxury sector is alarmed by the pandemic's impact. The fortunes of this sector are worth tracking because they can indicate the health of the wealth management industry more widely.
The GLEN said that when members were quizzed on how long they expect the pandemic to endure, 11 per cent said one to three months; 27 per cent said four to six months; 16 per cent seven to nine months; 24 per cent said 10 to 12 months, and 22 per cent said more than 12 months.
Luxury brands and services have been hammered by COVID-19 since flights to and from Asia began to halt from January, with lockdowns and disruptions around the world adding to the pain. Hotels, bars, fine art shows (such as Hong Kong's Art Basel fair), luxury vacation resorts and certain sports events have been disrupted, probably for many months. Supply chains for the materials needed to produce items such as watches, jewellery, artwork and high-end vehicles have been hit.
Commenting on the sector effects, GLEN made a number of observations:
"The Chinese consumer has been shaken and economically hit hard by these events. It remains to be seen if they continue to be the engine of growth for the luxury industry, or if their values and purchasing habits change.
"Affluent consumers' fear and uncertainty related to their personal and loved one's health will be exacerbated by massive stock market losses that will generate a near-term sense of financial loss.
"These will cause affluent consumers, as well as mass market consumers who buy luxury periodically, to pull back sharply on spending medium term.
"The inability to travel will dramatically affect the airlines, luxury and premium travel and tourism, travel retail, global conferences and events, and the entertainment and sports industries most. This will last several months.
"Luxury goods supply chains will be affected by Chinese and European dislocations. They will be fixed, but a major loss has already taken place and will reverberate for months. Alternative supply chains will be seriously considered.
"The effects on the global luxury workforce will be severe unless governments and brands step up to protect these precious members of the industry.
"Digital capabilities and skills are very important right now and will become even more so in the long-term. It remains to be seen if luxury consumers revive their appetite for in-store experiences at the same levels as pre-crisis, which were somewhat declining in any case. Some experts think that most of whatever can be done online will be done online in the future.
"Many uber-wealthy consumers have escaped the major cities in their private jets to their enclaves and are hunkering down and assessing the meaning of their lives. It remains to be seen how they are affected, but no one will escape the mental and behavioral effects of the transformation."