An Overview Of Technology Challenges Facing Wealth Sector
Daniel Giannotti, March 20, 2020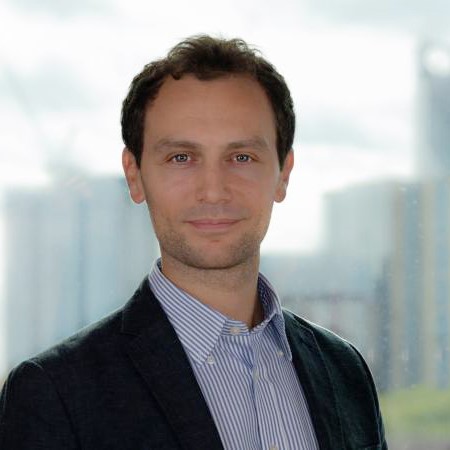 Capita Consulting is this publication's consultancy partner on a ground-breaking new research report, "Technology Traps Wealth Managers Must Avoid". Here, Daniel Giannotti, head of capital markets and investment management, outlines the main technology challenges his firm sees wealth managers grappling with out in the market – taking in a number of "classic" technology traps along the way. 
This publication's "Tech Traps" report was launched earlier this week. To kick off, here is the first chapter, setting an overview of the report and its terrain. It comes from Daniel Giannotti, head of capital markets and Iinvestment management at Capita Consulting.
As an industry, wealth management is in the middle of the perfect storm of wide-scale transformation. Regulatory obligations are growing; digital technologies like artificial intelligence and analytics are driving automation and innovation; customers expect more (think personalization and real-time engagement); and the competitive landscape is shifting as born-digital entrants emerge. In an industry forecast to reach $272 trillion in assets under management worldwide by 2023, (i) how can wealth managers remain relevant and competitive?
The successful adoption of new digital technologies will play a crucial role in responding to change and driving growth, but wealth managers need to tread carefully: successful transformation will depend on avoiding common technology missteps. Here is a flavor of what we see in the market.
Trap 1: Thinking there is a "silver bullet"
A staggering 70 per cent of digital transformations fail, (ii) invariably because clear vision and a measured approach are lacking. No technology is a panacea, particularly since change is constant. Winning requires discipline and an iterative approach.
Failure often occurs when organizations:
1. Bullishly race to change. This can create risks and inefficiencies and result in failure to achieve potential value.
2. Are risk-averse and obsessed with quality. Moving at glacial pace, organizations can fail to keep up.
3. Fall victim to scope sabotage. Internal demands for the perfect solution on day one can compromise the vision and case for change.
The ideal is to deliver change with the right combination of speed, cost and quality. It's possible, but it requires disciplined management, leadership buy-in and investment in overall organizational capabilities. Wealth managers must take stock of their current maturity levels before they can build them.
As the pace of change accelerates, agile, iterative delivery approaches that provide value in shorter delivery cycles are proving effective.
Wealth management challengers are delivering innovation at a faster pace than incumbents (iii). The practices they employ include:
• New ways of working, such as agile, design-thinking and systems thinking;
• Continuous change pipeline and deployment practices;
• New funding principles to encourage modern technology innovation;
• Testing automation capabilities;
• Anti-fragile architectures to better respond and adapt to continuous change;
• Avoiding over-customization and investing in partnerships; and
• Involving clients in design and staggered releases (alpha, beta and minimum viable product stages).
Adopting these practices can be advantageous. Operational resilience, ongoing support and improvement are as important as innovation, however. High-profile outages damage reputations and regulators (iv) are getting ready to legislate in this space.