Surveys
Women-Owned Business Figure Underlines Segment's Prowess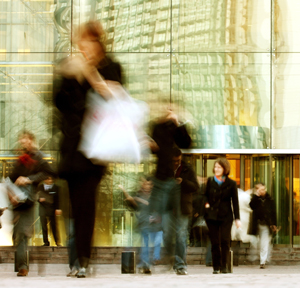 While it may be fashionable in some quarters to talk about encouraging wealth managers to pay closer attention to women as clients, hard numbers also back those calls up. A research report gives the global numbers on how much financial firepower women have.
Women-owned firms will account for more than 40 per cent of registered businesses worldwide this year, while other trends underscore why wealth managers must adjust offerings for the high net worth end of this population, figures show.
Global female income is expected to reach $24 trillion annually in 2020, up from $20 trillion in 2018, and Asian women will have the largest workforce, according to Frost & Sullivan, the research and consulting firm.
A report, issued late last week ahead of this year's International Women's Day, said that women are expected to control $43 trillion of global consumer spending through voluntary private consumption or an exchange of money for goods and services in 2020.
There will be 100 million more women in the global labor force by 2030. Asia-Pacific will have the largest female workforce, with Millennials representing the largest proportion of female laborers in 2030, the report said.
By 2030, women will change the workforce landscape with a more than 40% average participation rate, eventually adding up to 100 million more working women to the global economy. This would bring down the gender gap in labor participation rates by 25 per cent by 2025, the report said.
"The increasing economic power of women will result in a big transformation in product design and marketing. Women are expected to spend more than $40 trillion this year, ushering in the need for more focused user-centric strategies and products," Archana Vidyasekar, global research director, Visionary Innovation Group, was quoted as saying.