Canada's Slaight Foundation Continues Big Gift Trend
Tom Burroughes, Group Editor , March 4, 2020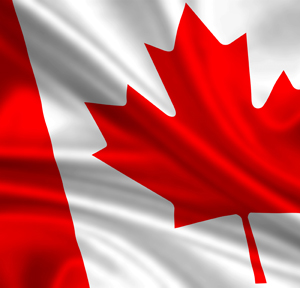 The foundation was created by Allan Slaight, one of Canada's wealthiest men, and a prominent figure in radio, broadcasting, media and philanthropy.
Canada's Slaight Family Foundation is donating $15 million to international organizations to fund impoverished women and girls' access to healthcare, education and legal support. The donation is part of a continuing trend of big gifts in philanthropy by ultra-high net worth families.

The donation is designed to coincide with International Women's Day on March 8. The foundation will distribute money among 15 non-profit organizations — including the Canadian Red Cross, Save The Children, World Vision, UNICEF Canada, and Crossroads International. They are working in impoverished, conflict-hit areas in the Middle East and Africa and aim to help women and children, media reports said.

The Slaight Family Foundation, created in 2008, supports projects related to healthcare, social service initiatives, arts and culture. To date, the Slaight Family has supported over 100 projects in Canada and overseas.

In its latest drive, Slaight's funds will support programs to improve menstrual hygiene management for school-aged girls in Somalia who are victims of genital mutilation, reduce child marriage in Mali, increase literacy rates in children and improve access to HIV prevention-services in Sub-Saharan Africa.

The foundation was created by Canadian media and entertainment businessman Allan Slaight, one of Canada's wealthiest men. He has been prominent in broadcasting and radio, as well as a major philanthropist in North America.

Among recent large philanthropy donations are those of billionaire Stephen M Ross, who intends to give $100 million toward building the Detroit Center for Innovation, a University of Michigan research and education center to be built in Metro Detroit. There have been a number of eye-catching stories about UHNW philanthropic gifts in the US recently, as seen with the $1.8 billion gift by media tycoon and former NYC Mayor Michael Bloomberg (now contending the Democratic Party presidential ticket), and others.

For an overview of big gifts in philanthropy and the issues they raise, see here.