Investment Heavyweight Sponsors Financial Literacy Non-Profit
Tom Burroughes, Group Editor, November 19, 2019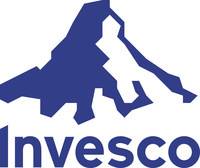 The prevalence of low financial literacy is a broad problem. An organization that targets this issue among young women has recently won a major sponsorship deal.
Rock The Street, Wall Street, the non-profit body that supports high school girls' financial literacy, has won sponsorship from one of the biggest investment names in the US, Invesco.
Earlier in November 30 girls from Stuyvesant High School in New York City toured Invesco's downtown Manhattan office to learn what the business does and talk to female employees about their careers.
The non-profit is a 501(c)(3) organization (which was involved in a Family Wealth Report conference last year), said that many girls who opt out of math at an early age don't choose careers requiring the subject because they aren't inspired by role models. RTSWS provides programming that connects girls with female finance professionals who teach investing and budgeting in a classroom setting and provide mentoring opportunities.
As FWR has written in the past, financial literacy issues apply across the wealth spectrum, including among the offspring of HNW families.
"Our industry must continue to find new ways to engage the next generation of female students with mathematics, and RTSWS's financial literacy programs can play a critical role in igniting students' interest, hopefully inspiring many to pursue future careers in the field," Marty Flanagan, president and chief executive, Invesco, said.
Throughout September and October, female executives from across Invesco's investment, strategy, marketing, distribution and real estate teams led weekly classroom-based workshops with Stuyvesant High School girls enrolled in the program. Female executives will continue to meet monthly with the girls at Stuyvesant between January and April next year.
More than 1,700 girls have gone through the RTSWS program since the organization was founded in 2013. RTSWS students average an 88 per cent increase in their understanding of financial literacy between the start and end of the program.
Graduates of the program are four times more likely to pursue degrees in finance, economics, accounting or related fields than the national average for undergraduate females, RTSWS said.