JP Morgan AM Medium-Term Forecast: No Fireworks, Equity Returns To Moderate
Tom Burroughes, Group Editor , November 7, 2019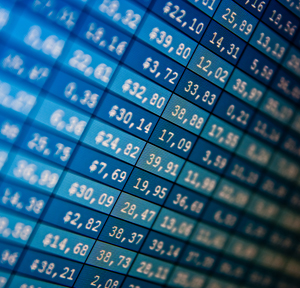 One of the investment industry big-hitters sets out its medium-term forecasts for global growth, equity and other asset class returns.
Global monetary policy is expected to remain "extremely accommodative" throughout this cycle and well into the next one, leading to a significant delay in interest rate normalization being built into forecasts, it said.

JPMAM said the long-term return outlook for equities is slightly better in its 2020 outlook than in the 2019 edition. Average global equity return forecasts over the next 10-15 years will rise 50 bps to 6.5 per cent dollar terms. The forecast for developed markets is up 20 bps to 5.7 per cent, and for emerging markets it is raised 20 bps, to 8.7 per cent in local currency terms. In developed markets, the majority of this improvement is the result of cheaper starting valuations, while in EM markets the boost is more evenly split between earnings and valuation.

Cash return forecasts in most major currencies are lower as normalization assumptions have been extended. This year's assumptions include an explicit ranking of real cash rates across major markets, the firm said.

The firm added that it expects private equity market returns to rise, if not spectacularly. The 10-15 year aggregate private equity return forecast has been raised by 55 bps to 8.8 per cent. Private equity "continues to be attractive to those investors looking for return uplift, as well as those seeking more specific exposure to technology themes", the firm said.

"This year we forecast that core US real estate returns, levered, net of fees, will average 5.8 per cent over the next 10-15 years. Casting the net more widely, forecast returns from global real assets and infrastructure have held up remarkably well, and given the resilience of their cash flows they may even act as a proxy for duration in portfolios with limited short run liquidity demands. Manager selection remains the primary determinant of returns across alternatives," the firm added.