Surveys
Investors Want Advisors' Guidance Amid Choppier Markets - Report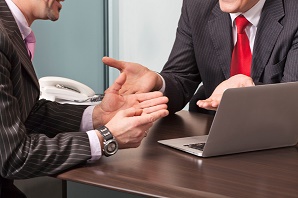 The report, perhaps understandably, reinforces the notion that human contact and advice becomes more important when markets get volatile.
A majority of high net worth (59 per cent) and ultra-high net worth investors (65 per cent) think that volatility will rise in the next few months, making them increasingly likely to turn to professional advisors, a report says.
Some 57 per cent of HNW and 69 per cent of UHNW investors will be more likely to talk to an advisor, a study from Nationwide Advisory Solutions has found, according to the Financial Advisor IQ publication. Family Wealth Report has contacted NAS for a copy of the report and may update in due course to confirm the details.
The survey was carried out among almost 1,600 RIAs, fee-based advisors and individual investors with $1 million or more in investible assets, the report said. It noted that advisors also have a large pool of prospects among affluent investors: 27 per cent of HNW investors and 22 per cent of UHNW investors do not have a financial advisor.
Such findings also reinforce the general impression that when financial markets turn more choppy even the most sophisticated investors want to contact an advisor, whether in face-to-face meetings, or via the phone or other channels. This arguably pushes against the idea that so-called "robo-advisors" pose a major challenge to advisors' business.