Surveys
Global Investor Sentiment Rose In September, But North America Dips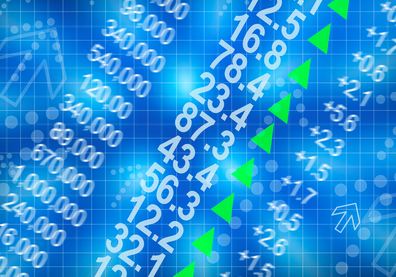 The index measures the actual pattern of buying and selling activity by investors around the world, rather than just their opinions.
Global investor confidence rose in September although North American sentiment continued to turn sour, according to a barometer of buying and selling activity from State Street.
The US firm's Global Investor Confidence Index increased to 80.1, up by 3.3 points from August's revised reading of 76.8. The improvement of sentiment was driven by an 18.5 point rise in the European ICI to1 07.6. Meanwhile, the North American ICI declined further from 73.5 to 71.8, and the Asian ICI decreased from 89.3 to 87.4.
The index measures investor confidence or risk appetite quantitatively by analyzing the actual buying and selling patterns of institutional investors. The index assigns a precise meaning to changes in investor risk appetite: the greater the percentage allocation to equities, the higher risk appetite or confidence. A reading of 100 is neutral; it is the level at which investors are neither increasing nor decreasing their long-term allocations to risky assets. The index differs from survey-based measures in that it is based on the actual trades, as opposed to opinions, of institutional investors.
"Global investor confidence rebounded modestly in September as central banks everywhere stepped up their efforts to provide accommodations, and hopes of a trade truce rose again," Michael Metcalfe, senior managing director and head of Global Macro Strategy, State Street Global Markets, said.
"This is nothing to get too excited about just yet, though. The index is still only marginally above where it began 2019 and remains significantly below the all-important 100 level, which would be consistent with investors adding to their risky asset holdings. Just like purchasing managers in manufacturing, investors remain cautious, but marginally less so this month," he said.
"The outsized European uptick in investor confidence is being driven primarily by reallocation toward the UK. Professional managers seem to believe that the FTSE, [which had fallen by 10 per cent since July back to pre-Brexit-vote levels in 2015] is a buying opportunity and a temporary one at that," Kenneth Froot, who helped to create the index, said.
"As of this reading, the strong September buying we saw earlier in the month has diminished as equity prices have risen. These flows and price fluctuations are understandably volatile given the ongoing updates on the probability of an ill-prepared no-deal Brexit," Froot added.