How UHNW Individuals Use, Invest In Private Aviation
Tom Burroughes, Group Editor , New York, September 24, 2019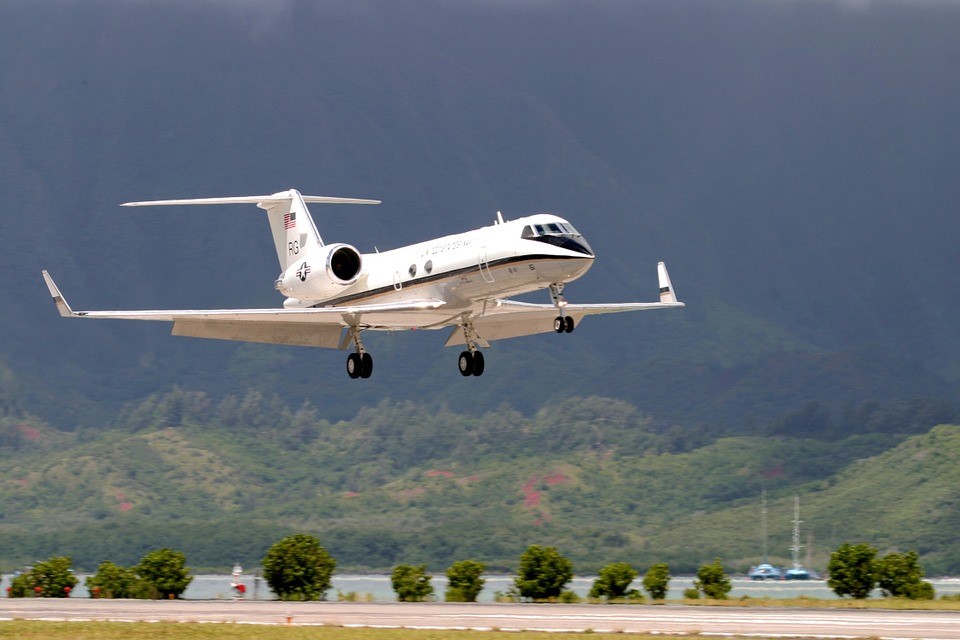 If you cannot always use a private jet there is always the option to invest in them, according to practitioners in this space. This article looks at life up in the air and on the ground in the world of private aviation.
Family offices
Family offices have been jet users in certain parts of the world, most notably in the US. Citi Private Bank, for example, recently issued a white paper explaining to family offices how the sector is changing, pointing out issues such as difficulty in finding sufficient pilots. The business of handling the tax, registration, HR and related issues in private aviation around the world is complex.

There are a number of different ways to use private jets: fractional ownership, charter, direct ownership and membership programs. They carry pros and cons in terms of cost, flexibility and access. Like all business sectors, they've been affected by internet-driven business models.

Hansen is skeptical about the case for fractional ownership, which has been in vogue at certain times. "You've the disadvantage of the other solutions – a high price but you don't own the assets. Around the world it's in decline, apart from possibly in the US," he said. "There's an increase in chartering within the small jets market," he said.

This is a busy market. Firms in the private aviation space include Netjets, one of the oldest, if not oldest, private jet company with about 700 aircraft worldwide (aircraft models include those from Cessna and Bombardier, for example); Paramount Business Jets; PrivateFly and Jettly.

Business or fun?
Luxaviation's Hansen does not see much of a clear pattern in whether people are increasingly using private air travel for private social reasons or for business. He also does not think owners are motivated by making a profit on the aircraft themselves – they are a net cost and should be treated as such.

"People should never buy a jet because they think they can make money doing it," he said. "I see family offices owning private jets, not as an investment but a tool for business and for private life."
The firm operates more than 260 jets and helicopters across the world, through its managed fleet. Through its aircraft management offering, Luxaviation oversees all administrative and operational aspects of aircraft management on the owner's behalf. The client maintains the flexibility of ownership, but benefits fully from Luxaviation's administrative and financial control, and from the company's strict adherence to regulatory standards of aircraft maintenance and safety.

Making money up in the clouds
Family offices and other UHNW types can use jets for their travel needs – but what about making money out of aircraft? According to US-based Shearwater Aero Capital, a corporate aviation finance specialist, family offices provide a high percentage of the investors providing capital to the market. In fact, family offices' well-known interest in private credit and private equity means they are natural investors in aviation-linked credit.

"Our research shows family offices are placing a greater focus on investing private debt, and we are certainly seeing this through our fund raising," Chris Miller, managing partner, Shearwater Aero Capital, said. "Family offices currently have around 10.7 per cent of their AuM in private debt, but our research shows that 32 per cent of family offices and wealth managers interviewed expect this to be over 12 per cent by 2022."

Shearwater Aero Capital said it has provided asset-based loans on aircraft worth over $100 million since the firm was launched in 2014. It says as many as 3,500 older private jets around the world could struggle to secure new financing when their existing loans and leases expire. The company predicts that these jets could need as much as $10 billion in new financing. Mainstream lenders increasingly focus on new jets, which they think are less risky. (About 74 per cent of the world's private jets are 10 years old, or more.)

With aviation funding, the average loan to value ratio is, Shearwater said, about 65 per cent (less than is applicable for a typical residential mortgage, for example).

Private aviation, then, is both a cost and a potential source of investment return. No wonder that whether glamorous or not, it continues to fascinate.