SEC "Best Interest" Rule Adds Another Compliance Burden
Tom Burroughes, Group Editor, September 19, 2019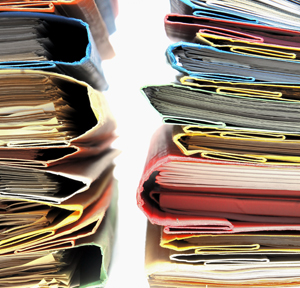 A former senior SEC and FINRA figure, who joined ACA Compliance Group recently in a C-suite role, talks to this publication about the regulatory landscape.
The controversial "best interest" rule set out for the US wealth management industry adds another level of regulatory compliance tasks for the sector, on top of anti-money laundering, cybersecurity and related challenges, a recently-appointed top business figure says.
A few days ago, ACA Compliance Group, which provides governance, risk, and compliance advisory services and technology solutions, appointed Carlo di Florio as its global chief services officer. He has held senior positions at the Securities and Exchange Commission and FINRA. Family Wealth Report asked di Florio about what he predicts is going to be coming across wealth managers' desks soon.
SEC commissioners in early June voted by three to one for the Regulation Best Interest, and supported other actions to improve disclosures and clarify advisors' responsibilities. Regulators had started proposals for such a move a year ago. They follow a failed attempt by the Department of Labor to enact a fiduciary rule that would have introduced a "best interest" test of how financial advice is provided. However, senior wealth management industry figures criticized the SEC rule as being a "far cry from the existing fiduciary standard required of registered investment advisors". Several US states and a wealth management firm have sued the SEC over the rule.
"The SEC recently passed Regulation Best Interest, which seeks to better protect investors by leveling the responsibilities investment advisors and broker dealers owe to their clients. This was a big challenge in the wealth management sector and Reg BI presents a significant compliance responsibility for broker dealers," di Florio said.
"Going forward, both investment advisers and broker-dealers must ensure they are acting in the best interest of their clients, providing them full and fair disclosure about the nature of the relationship and associated conflicts and managing those conflicts of interest so they are not putting their own interests ahead of their clients. In addition to Reg BI, other significant regulatory challenges facing wealth managers include cybersecurity, privacy and information security, AML and financial crimes compliance, performance reporting compliance and surveillance to mitigate conduct risk," he said.
Di Florio is generally supportive of the regulations put into place since the global financial crisis.
"While there has been significant regulatory reform since the financial crisis, these measures have helped to better protect consumers and investors, enhance market integrity and strengthen the safety and soundness of financial institutions. Taken together, these measures help to reduce systemic risk and promote financial stability," he said.
"Our industry is facing an inflection point with machine learning, digital transformation, robotics and a host of new regulatory challenges," he said.
Di Florio said that on balance, technology created more solutions for wealth managers than it created fresh problems.
"There certainly is risk that is created by technology, such as cyber risk or systems failure risk. Overall, however, technology has significantly improved the ability of firms to comply with regulations and manage key risks to their business objectives and reputation. At ACA, for example, former regulators and compliance officers have worked side-by-side with technologists to design and implement technology tools to automate regulatory compliance management, mitigate and manage cyber and privacy risk, combat money laundering and ensure the integrity of a firm's performance reporting," he added.