Most-Read FWR Articles In August
Editorial Staff, September 3, 2019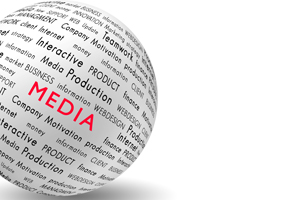 An overview of what readers most wanted to read during August
Here is a list of the articles that readers were most interested in, judging by the feedback and site traffic that editors can see. August can sometimes lead to a drop in the daily newsflow, but rows over trade, some M&A activity and a number of eye-catching guest commentaries provided plenty of spice.

Boston Private, the US bank, is building the advice and family office services it gives to ultra-high net worth clients, an area of increasing focus for certain kinds of financial institutions. Earlier this year the bank appointed Bill Woodson as executive vice president, head of wealth advisory and family office services – new roles for the firm. Here he explains what the firm intends to do in these areas and how they integrate with the rest of its operations. (August 7)

The recent London Stock Exchange Group's $27 billion purchase of data provider Refinitiv is one of the biggest shifts in the competitive landscape for years. Figures (August 9) on both sides of the Atlantic ponder what the takeover of Refinitiv, a major player in the wealth management technology space, means for the sector.

The UHNW Institute is pleased to publish the following article as the third part of a five-part series on the four main industry platforms through which UHNW and family office investors receive wealth management advice and services (broker-dealers, commercial banks, RIAs and trust companies). Family Wealth Report is the exclusive media partner of the UHNW Institute. (August 22)

Healthcare is as important, if not more so, than "wealthcare". There is no point in enjoying a high net worth life if one's health, or that of one's loved ones, is poor and at risk. The author of this article focuses on the needs of aging individuals and the best ways for family offices to use the services of healthcare professionals. (August 21)
This publication is taking a look at a range of "alternative" investment areas and themes. Here's an overview. (August 6)
Pitcairn, the multi-family office, has gone outside the ranks of the founding family to appoint president and chief executive Leslie C Voth as its new board chairman. Voth succeeded Dirk Jungé, who recently retired after serving as chairman for 28 years. (Aug 2).

The US Federal Reserve has cut interest rates in spite of what is, as far as data seems to suggest, a strong economy without much slack in the system. Economists argue, however, that fears about an escalating trade war may require an "insurance"-style cut now and the markets appear to be pricing in further reductions. (August 1)

The sheer range of topics testifies to the complexities and variety of topics in the industry as well as Family Wealth Report's zeal for covering them. Don't miss out on the content. If you wish to discuss membership, please contact rachel.fokes@clearviewpublishing.com.