New Twist In Brexit Pantomime: Suspending Parliament, Industry Reacts
Jackie Bennion, Deputy Editor, August 29, 2019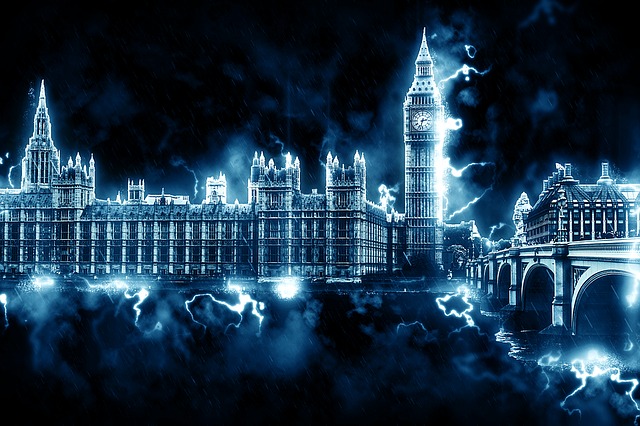 The UK prime minister has raised the stakes on a no-deal Brexit by calling to suspend parliament. Sterling braces itself and fund managers respond.
Brexit took another florid turn on Wednesday when the UK government announced it has asked the Queen to suspend parliament in what is widely seen as a bid by the prime minister to stop cross-party plans to block a no-deal Brexit.
The arcane request for "prorogation", or suspension of parliament, has been a difficult one to pronounce but less difficult to dispatch. John Major and others have used the procedure politically but not for this long.
In a plan that would shut down parliament for five weeks, Boris Johnson said he is not seeking to trigger a general election and that the suspension would still leave "ample time" to negotiate with the EU. He described it as the best way to create a new domestic agenda for the UK and introduce "new and important bills". The decision returns the likelihood that lawmakers opposing a no-deal Brexit - a majority in parliament - will call for a vote of no confidence in the government; but for either side, time is everything at this juncture. This morning's reaction saw the Scottish Conservatives leader Ruth Davidson resign, and a legal challenge and public petition with more than one million signatures against suspension.
In procedural terms, Johnson can ask the Queen to suspend activity as early as next week when MPs return to Westminster from the summer recess, with a plan to reopen with a new parliament and a Queen's Speech on October 14. It's a careful piece of timing as the new session would begin days before a EU leaders summit on October 17 and 18, at which point there would be seismic pressure to strike some kind of deal. The proposed shutdown would effectively deny the Commons at least an extra week of legislating at a critical time, and when MPs already break for several weeks to hold their Autumn party conferences.
The tactical game of running down the clock may leave it in the hands of constitutional experts to figure out what leverage either camp has to deliver their brand of Brexit in the few sessions remaining before the October 31 (Halloween) deadline. Hollywood could not have cooked this any better. Few can even speculate how things will play out. Sterling fell back on Johnson's announcement after making gains last week. Below are reactions from wealth managers and a political timetable of sorts.
Gilles Moëc, group chief economist at AXA Investment Managers:
"These last few days, a sense of "détente" had appeared around the Brexit issues, after Boris Johnson's meetings with Angela Merkel and Emmanuel Macron which at least superficially pointed at the possibility of some last-minute agreement on Brexit. Today's noises around the possibility of "shutting down" parliament until just a few days before the October 31st deadline, conversely, raise the possibility of "no deal", with sterling offsetting much of its recent gains. Our fundamental view, has not changed: it is unlikely that any positive outcome on Brexit – such as a "deal", an extension or even a second referendum – can occur without the UK – and UK assets – first going through an exacerbation of the current crisis sentiment.
"It is not constitutionally absolutely clear that those in parliament refusing a "no deal" can actually, within the current time limits, impose their view on the government, just as it is also unclear whether changing the "backstop" would be enough for the Eurosceptic wing of the Tory party to support a new "deal" sponsored by Boris Johnson. New elections may be needed before any final clarification, and given the British "first past the post" electoral system and the current dispersion of the electorate, uncertainty would be very high."
Dean Turner, economist at UBS Wealth Management:
"While there is nothing controversial about such an event in normal times, these are not normal times. In effect, this will further limit the time available to MPs to block a no-deal Brexit. It forces their hand, compelling them to act sooner and more decisively if they wish to do so. Our base case is that a no-deal Brexit will not occur on 31 October and a general election will follow. If anything, parliament's hand being forced could bring the current impasse to a conclusion sooner than previously thought. Meanwhile, sterling assets are likely to remain volatile."
Adrian Lowcock, head of personal investing at investment platform Willis Owen:
"The pound has been where the action is when it comes to the roller-coaster ride that is Brexit and today the news that prime minister Boris Johnson will look to suspend parliament until the 14th October has sent sterling tumbling. Brexit continues to remain uncertain, but the likelihood of a no-deal is growing and that is set to weigh on the pound.
"For investors, the weak pound makes UK shares even cheaper for international buyers and therefore a potentially more attractive investment. It also helps to boost the bottom line of companies, which earn their revenues in foreign currencies and convert it into sterling. However, investors also have to consider other factors such as the US-Chinese trade war and concerns of a global slowdown when making investment decisions. Nonetheless, the UK looks attractive in the long term at these levels, although it is likely to be volatile over the short and medium term."
Comment from Capital Economics:
"It is normal for parliament to be suspended for a week or two before a new prime minister uses a Queen's speech to lay out their priorities. But it is unusual for parliament to be suspended for as long as four weeks and at such a critical political juncture. Indeed, parliament will sit again just three days before the crucial EU summit on 17th/18th October. The situation is so unique that it is impossible to foresee all the parliamentary twists and turns. Even so, today's announcement appears to have three main implications.
"First, it reduces the chances of parliament using legislation to prevent a no-deal Brexit. Yesterday's cross-party group of MPs concluded that passing legislation that forced the prime minister to delay Brexit beyond 31st October was the best route to prevent a no deal Brexit. Now MPs may have only four sitting days after they return from the summer break on Tuesday 3rd September to parliament being suspended perhaps on 10th September. And they will have just 12 sitting days between parliament sitting on 14th October and the Brexit deadline of 31st October. It's a very tall order to pass legislation during either period.
"Second, it increases the chances that MPs will use a vote of no confidence to try to bring down the government to prevent a no deal. With the window for using legislation to prevent a no deal now much smaller, some MPs may now be more likely to support a vote of no confidence in the government. To prevent a no deal, that vote would probably need to take place before parliament is suspended rather than after 14th October, so it would need to be proposed by Thursday 5th September and be passed by Monday 9th September at the latest. We just don't know if more than half of MPs would be willing to bring down the government as that requires some Tories risking voting themselves out of a job. And even if a vote of no confidence did pass, it may not necessarily prevent a no deal as there may not be enough support for an alternative government, particularly one led by Jeremy Corbyn, and/or Johnson could refuse to resign.
"Third, the increased chance of a vote of no confidence in the government raises the likelihood of a general election. If a new government can't be formed in the 14 calendar days after a vote of no confidence is passed, a general election could take place before or, if Johnson wanted, after 31st October. The latter would open up a whole new can of worms as it is not clear if in that situation [whether] a no-deal Brexit would happen or not. And even if an alternative government is set up just to delay Brexit, presumably there would be an election soon after.
As a result, by restricting the ways in which parliament can prevent a no deal, the suspension of parliament appears to reduce the chances of another delay to Brexit (we put the probability at around 45 per cent) and increases the chance of a no-deal Brexit (about 40 per cent). That's why the pound has weakened today from $1.23 to $1.22. It probably leaves the chances of a deal roughly the same (around 10 per cent), although they have arguably risen a bit due to the positive sounds coming from last weekend's G7 summit.
We wouldn't recommend clients place too much weight on our probabilities for various Brexit outcomes and instead urge them to focus on our three separate sets of forecasts of what would happen to the economy and the financial markets if there were a deal, many more delays or a no deal Brexit. (For details of these forecasts see our UK Economic Outlook "An economic multiverse", 16th July.) And in that regard, while a no deal would be the worst outcome for the economy in the near-term as it would probably trigger a recession, we suspect that recession would be shallower and shorter than most fear.
Overall, we expect next week will be very hectic as parliament may try to make the most of one of its last opportunities to prevent a no-deal Brexit by trying to bring down the government. Next week could prove that "a week is a long time in politics."
Andy Scott, associate director at JCRA:
"Sterling suffered a large sell-off this morning as traders suddenly got notice that Boris Johnson will not let parliament get in the way of a no-deal Brexit.
"Sterling's recovery from multi-year lows versus the dollar and the euro over the past two weeks has been largely due to hopes that either the EU will agree to replace the Irish backstop with alternative arrangements, or parliament can block a no-deal. Today's move by Johnson undermines parliament's chances and sets the UK on a hard-Brexit course with arguably few prospects of avoiding such an outcome.
"Sterling continues to reflect market optimism or pessimism over the prospects for a smooth and orderly exit from the EU. The fact that it is towards historic lows against both the US dollar and the euro reflect not just the uncertainty over Brexit, but increasingly, the risk that the UK crashes out and suffers a significant economic shock as a result."
Edward Park, deputy CIO at Brooks Macdonald:
"Boris Johnson's request to the Queen will in essence suspend parliament for a month. However, the party conference season, during which parliament does not sit, is also within the suspended period meaning the actual impact is slightly smaller. That said, with only 22 scheduled business days for the House of Commons between now and the Brexit deadline, removing around a third of these will cause procedural issues for opposition plans to legislate to prevent a no-deal Brexit. Sterling's reaction has been for a sharp fall versus both the dollar and euro from already suppressed levels. Domestic focused UK stocks have underperformed international peers as the heightened risk of a no deal secession begins to be priced into markets.
"With the outcome of Brexit remaining volatile and unclear, sterling will remain under pressure and trade within a range that reflects the dual possibilities of a deal and a disruptive exit. As a result we maintain our underweight to UK assets despite the valuations on offer."
Nigel Green, chief executive and founder of deVere Group:
"It could be argued that Boris Johnson's decision to ask the Queen to suspend parliament, and therefore to prevent democratically elected representatives of the people doing their job, is deeply unconstitutional and has the hallmarks of a tin-pot dictator. However, it could also be argued that it is Mr Johnson fulfilling, one way or another, the will of the British people who voted to leave the EU in the 2016 referendum.
"It is likely to be a tactic to spook negotiators into making concessions to the Withdrawal Agreement. Whether it will work remains to be seen. It will almost certainly be challenged in the courts. What we do know for sure though is that this step will inflict further unnecessary economic damage on an already extremely vulnerable UK economy. Depressingly, a recession is looming for Britain and Johnson's highly controversial tactics seriously increase the uncertainty that will further drag on investment and trade. In addition, it will further batter the beleaguered pound, which reduces people's purchasing power. Weaker sterling means imports are more expensive, with rising prices typically being passed on to consumers.
"The situation in the UK is deteriorating. As such, individuals and businesses will, inevitably and quite sensibly, be looking to grow and safeguard their wealth by moving assets out of the UK through various established international financial solutions.
"Brexit has plunged Britain into an existential crisis that will last for generations. It has also already cost billions upon billions of pounds. Indeed, it has cost the UK economy a staggering £66 billion in just under three years, according to S&P Global Ratings. But perhaps even worse is the haemorrhaging of opportunity and confidence in the UK that will continue far beyond the Halloween deadline.
"The prime minister's decision to suspend parliament from sometime in the second week of September until 14th October increases the downside risks to the economy and the pound by decreasing the chances of a further delay to Brexit and increasing the chances of a no deal Brexit on 31st October."