Aging Clients - Engaging Healthcare Intermediaries Into The Family Office
Joanna Gordon Martin, August 21, 2019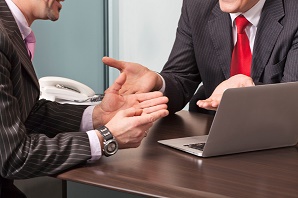 The author of this article focuses on the needs of aging individuals and the best ways for family offices to use the services of healthcare professionals.
Healthcare is as important, if not more so, than "wealthcare". There is no point in enjoying a high net worth life is one's health, or that of one's loved ones, is poor and at risk. This publication has written before about the intersection of health and wealth and will continue to do so.

In this article, by Joanna Gordon Martin of Theia Senior Solutions, she considers the right ways for family offices to work with healthcare intermediaries. Joanna is founder and CEO of Theia. The editors of this news service are pleased to share these views with readers; they do not necessarily endorse all views of guest contributors and invite readers to respond. They can email tom.burroughes@wealthbriefing.com or jackie.bennion@clearviewpublishing.com
Trusted advisors by their nature, seek to be of significant support to clients in guiding holistic solutions for the complex lives of their unique families. But when a client is dealing with health decline, a new level of stress and confusion ensues.

Families are exposed to an extremely fragmented landscape with not only healthcare, but equally with identifying appropriate support for care outside the physician's office. And once that care has been vetted and identified, how can they have confidence in the oversight of that care, and ensuring that the needs of the care recipient are being met at a time of great vulnerability?

In our last article, Aging Clients: Guidance for Trusted Advisors, we spoke of why navigating the landscape of aging and caregiving is so difficult and what the fragmentation looks like. We addressed the challenges of the system, but now we turn to addressing the complexity of the relationship between the aging adult, their family and the trusted advisor who supports them. In this article, we explore utilizing a third-party intermediary to assist trusted advisors on the sensitive and challenging family issues of dementia and health-related decline.

The challenge with age-related decline, cognitive or otherwise, is that it presents the risk of incapacity, which poses significant exposure for families, advisors and their firms. Advisors themselves, are frequently on the frontline of seeing the decline in executive function - often 10 years prior to a physician's diagnosis. Advance planning and early conversations are especially important for people with dementia because the gradual loss of functioning complicates decision making as the individual continues to age. The decline can manifest in many ways, such as difficulties with managing finances, making decisions, and it often includes bouts of uncertainty. And while families may know that decline is present, most avoid addressing these uncomfortable issues until they are faced with a crisis.

Proactively planning and discussing the risks of dementia and other health-related decline can be one of the most uncomfortable conversations advisors and families may face. Being equipped with awareness of how to address the issue of diminished capacity is imperative so that a continued positive relationship with a client family can be preserved and strengthened.

And in the early stages of dementia, a person can still be part of the decision making process with guided conversations and questions that avoid an open-ended response. Are you, the trusted advisor, comfortable starting this conversation with clients and their families? Are you the best person to navigate this conversation? Do you know what to look for?

Clients are often used to being in a position of control with their advisor and like to feel that they are driving direction and decisions. It can be challenging for the client at risk to accept the notion that some cognitive decline is being detected, and even more uncomfortable for a trusted advisor to have that difficult conversation with the client and their family. The goal is not for an advisor to diagnose the conditions but to understand where they can assist clients, and also acknowledge when they are getting beyond their wheelhouse and need to bring in a subject matter expert. Receiving guidance from a third-party intermediary trained in the emotional aspect of dementia and other age-related health issues may preserve the dignity for the older adult that can often be lost during such a conversation. A third-party intermediary can also allow the advisor and the client to maintain the autonomy of the existing relationship, while also giving confidence that the relationship will not be tainted by a difficult conversation.

Unprepared families can become vulnerable to threats such as family conflict, financial fraud and abuse. In order to safeguard the trusted advisor and the family itself, the necessary assurance and support needs to be provided. Many times, an advisor may feel vulnerable or uncomfortable bringing up the risk of diminished capacity without the adult children present but waiting to "cross that bridge when you get to it" leaves the family with less desirable outcomes and options.

Ultimately, the ability to have this difficult conversation at a time of vulnerability, and help families anticipate the unexpected more effectively can assist a trusted advisor to drive deeper relationships across generations and enhance their multi-generational approach to client management.

How do you know when it is time to have the conversation and bring in a third-party intermediary?

Below are examples of phases you may hear as a trusted advisor that may indicate that it is time to start the eldercare conversation.

You may hear this from your clients who want to be proactive in the planning for aging:

-- "I want to stay in control"
-- "I don't want to be a burden to my children"; and
-- "I want to make my own decisions".

You may hear this from your clients or the family when the challenges of aging are beginning to grow:

-- "I haven't told my wife but I've just gotten a diagnosis";
-- "I need to understand Medicare and supplemental insurance coverage"; and
-- "My mother should not be driving".
You may hear this from your clients or the family when they are now in crisis mode:

-- "She's about to be discharged, and we can't manage her at home";
-- "Dad is wandering, and we are worried about his safety"; and
-- "I run a business and I don't have the time to figure this out".
Have you heard any of the following cues? Identifying and responding to these concerns certainly presents an opportunity to transition into a conversation about getting out in front of the challenges of aging and healthcare decline and putting a more specific plan together.

In the coming weeks, we will turn to the challenge of raising the conversation when the cues are not presented. Tips will include:
-- What questions to ask different generations to proactively address the issues of eldercare;
-- How to build out an aging and dementia protocol; and
-- Guiding conservations around a client's true wealth - their health.